Let's all be honest here, Valve is not going to win any design awards for the way they have designed the Steam Android app, or even the Steam program on your PC. A lot of people have not-so-nice things to say about the Steam apps, but hey, they do the job. We should be a bit happy to know that Valve has sort of updated the Steam app to reflect a UI close to (but not totally) Material Design.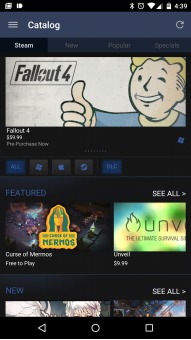 Most of the early users of the Steam app will remember that there has never been a UI change for the app – ever. That stops today, as Valve brings the version number up to 2.0 (from 1.1!). The honest opinion is that it's still not very good design-wise, and you'll barely call it "material" – but it is an improvement from the old one. At the very least, that.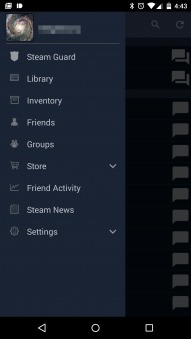 Very obviously, the navigation drawer for the app has been completely rearranged, and the options now include the inventory, library, and additional app settings. Valve also says in its changelog that it has fixed issues relating to background battery drain and that annoying spontaneous login issue that users have been complaining about for a long time now.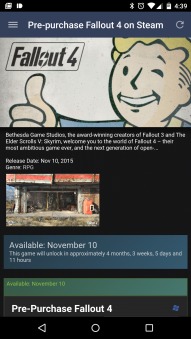 At time of writing, the Google Play Store link is yet to be updated, but you can grab the updated installer from the download link below. Enjoy!
DOWNLOAD: APK Mirror