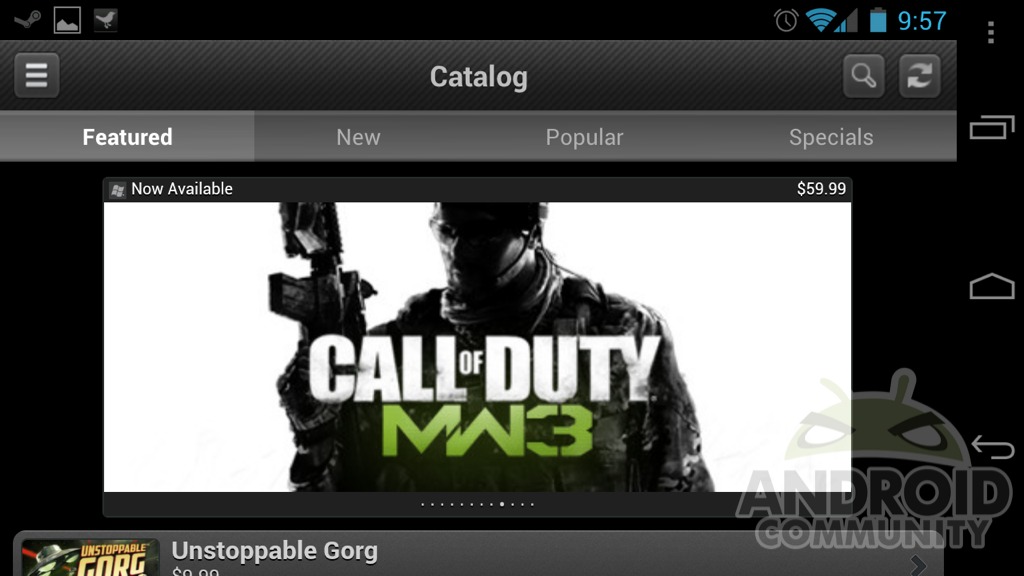 After Valve finally released an official Steam app for Android just a few short days ago users have been leaving all sorts of comments to release it out of beta. After only a select few could use the late to the party application, today it has left beta and is now fully open and available to anyone that already has a Steam account.
We all asked and Valve has listened — now if they'd only release HalfLife: 3 everyone would finally be happy. I have a feeling it is coming in 2012 though, just a thought. Just like we mentioned in our original announcement post the app is still under construction and says so in more than a few areas while browsing. I was hoping to see my recently played games but at the moment that button doesn't respond to my taps.
Not only is the app out of beta for current Steam users, but all those other 3rd party apps are now being pulled from the Android Market — without notice too. While a few remain it is clear that Steam's official app will be the only one moving forward even though their API is open to developers. If you aren't a current Steam user just make an account and jump on the beta list and you'll be up and running in no time over here on Android.
Once again, give me HalfLife: 3 and I'll never complain again Valve — until I want 4 in 2018.
[via Android Market]