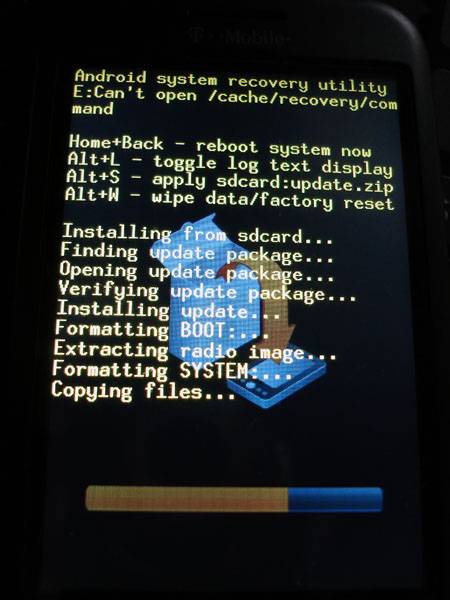 A member of our Android Community (lgsilvaas), has just found instructions showing how to update your G1 without getting the over-the-air update. All you need is a MicroSD card to update to the new RC29 firmware. Many of our users still have not seen a single update, many of them very impatient. For those who are just too impatient to wait and are feeling brave this is a good instructions are as follows:
Warning, this is for informational purposes only. You may brick your phone and loose all of your personal data. We at android community are not responsible for any loss sustained by this process. If you have any question about doing this, don't even try it. 
Download the update from google website: https://android.clients.google.com/u…-RC19+RC28.zip
Rename the file you just downloaded to update.zip
Copy the file update.zip to the root of your micro sd card.
Now turn off your phone and turn it back on while holding the home key.
When you see a triangle with a exclamation sign and a phone, slide open your keyboard and press ALT-L to display the menu and then ALT-S to start the update process.
Wait for the update to finish. If prompted, press Home + Back to restart your phone.
Wait a little bit more and done!
[Via xda-developers]