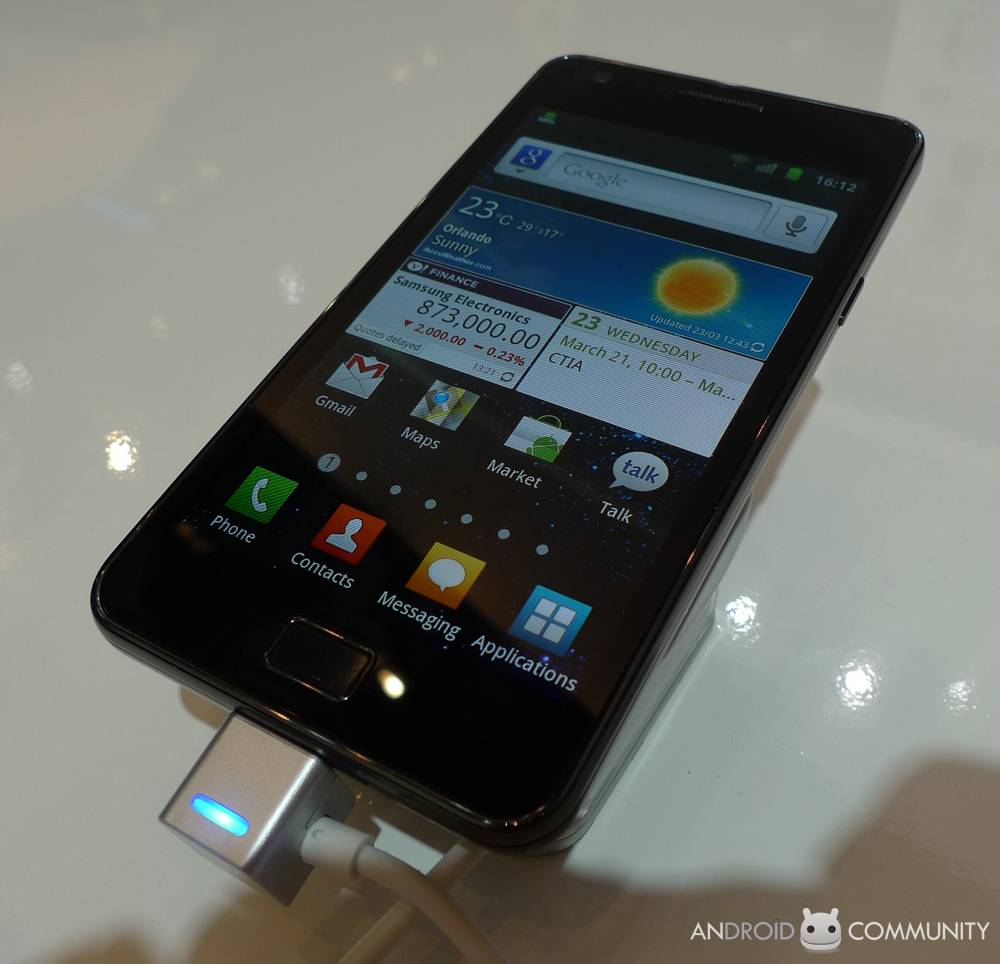 Last we heard, the Samsung Galaxy S II would be arriving on UK shores come May 1. Looks like retailer Phones4u managed to get the Samsung ships to speed up a little, as the company has just announced that it will have a scant three day exclusivity on the Galaxy S II from April 27.
The handset will be priced from free on new, £35 per month agreements, or alternatively offered as a pre-pay device for £499. Your money gets you a 1.2GHz dual-core processor, Super AMOLED Plus WVGA display, twin cameras – 8-megapixels on the back and 2-megapixels up front – and the usual bevy of WiFi, Bluetooth and GPS.
We gave the Galaxy S II a good going-over in our hands-on back in March, so head over there to see all the juicy details. Given the smartphone follows the wildly-successful Galaxy S, we – and Samsung – have high expectations for it.
Update: Carphone Warehouse has begun accepting preregistrations for the same price, but no word on release dates.