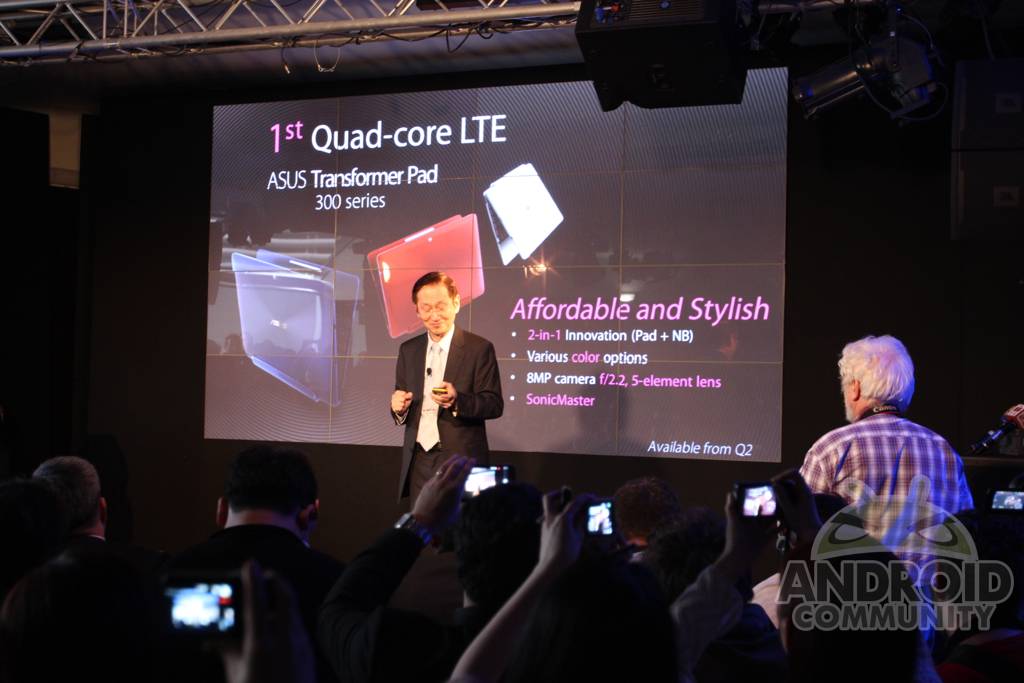 When ASUS announced their new Transformer Pad lineup back at Mobile World Congress they mentioned a 4G LTE model more than a few times. Originally stating a quad-core Tegra 3 TF300 would hit, then be followed with a model that also supported 3G and 4G LTE networks. New reports are stating this LTE version, model TF300TL could arrive in August.
According to multiple reports, including from The Verge, ASUS is preparing to launch their 4G LTE model for Germany, and even Austria. Our first question was what about the US, will we be getting one too? It will be interesting to see if ASUS makes any formal announcements on this tablet.
If you remember, the quad-core Tegra 3 version available now is WiFi only. Back in February ASUS announced the TF300 would be the first quad-core LTE tablet — so that is most likely what will be going up for sale in Germany on O2. If reports are correct the slate is rather pricey too. Coming in around $750 with the keyboard dock.
We are hearing it will be available in all the same color options as the WiFi brother, and can be purchased with or without the optional keyboard dock. Hopefully we learn more details about a possible US release, and we'd love to see the same option in the recently released Infinity Pad TF700 and its 1920 x 1200 HD display. Stay tuned for more details as this looks to be the first quad-core 4G LTE tablet.
[device id=2348]