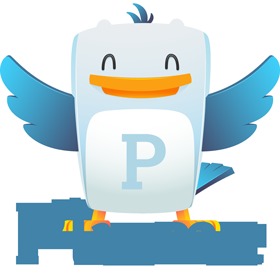 Last week, we told you that because of a request from Twitter higher-ups, the Twitter application for Android called Touiteur would have to change their name. In reponse, Level Up Studio decided to turn to the users out there, and let them help in the decision. They provided a big list of potential names, and let those who cared enough to vote on what the next name for the popular client would be. The vote has come to a close, and a new name has been selected.
The new name is Plume. It's fitting, to be sure. Not only is the word itself connected to the aviary kind, but the word also means "feather" in French. It's also what was used to write, way, way back in the day, and now thanks to one of the most popular Twitter applications on Android, that's how we'll be interacting with people all over again.
With the new name being official, Level Up Studio is getting ready to launch a new version of the application. It should be made available in the Android Market later today, with quite a few bug fixes in tow.
[via Level Up Studio]