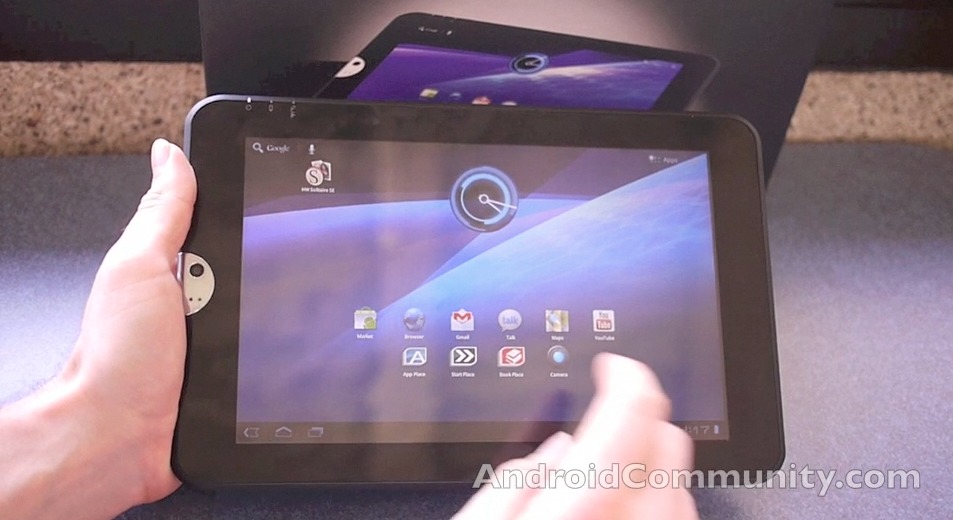 We've just been given word that the Toshiba Thrive tablet's update to Android 3.2 Honeycomb is currently en route and should be hitting devices as we speak. It was promised to arrive back in October but sadly that never happened. Better late than never right? The OTA update brings the Thrive to build version 3.2.1.31.5.0002 and should be available now.
The last update for the Thrive was way back in August and was for a few bug fixes and the sleepy bug. Today's however will bring you all to Android 3.2 Honeycomb and has plenty of new changes. We should all know what to expect with 3.2 as it brought plenty of stability and performance improvements to Honeycomb. Now we can just be hopeful that the chunky Thrive will see Android 4.0 Ice Cream Sandwich.
Along with the usual improvements with 3.2 Honeycomb Toshiba mentions specifically a few stability and performance enhancements with the LPDDR2 RAM in the Tegra 2 and their device. Screen rotation acceleration has been improved and is more fluid, and they've added a few specific fixes to help older applications display properly on the 10″ display. If you are a rooted user you might want to hold off as this very well could break the root method currently being used. At least the update isn't breaking Wi-Fi like those Galaxy Tab 10.1 users are experiencing lately. Feel free to update and enjoy the latest and greatest in terms of Honeycomb. As usual you can manually check for updates in settings rather then waiting for the OTA.
[device id=567]
[via Toshiba] — Thanks Rick!