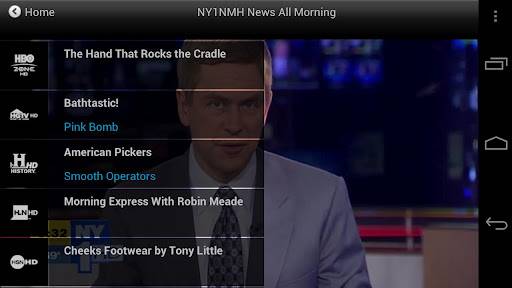 Android users had to wait over a year for a version of the Time Warner Cable app that streamed live video in addition to programming and schedule features. And it's finally here – but not for everybody. The latest update to the TWC TV app in the Google Play Store adds live streaming for Ice Cream Sandwich tablets and smartphones, but if you're rooted, you're out of luck – streaming video is blocked for all rooted devices. Users are reporting their frustration in the app reviews section, with dozens calling the move unfair.
Time Warner isn't the only one with this restriction – Google themselves keeps rooted users from watching movies and TV shows rented or purchased from the Movies section of the Google Play Store. And while there's no actual restriction put in place, Google strongly recommends that rooted users stay away from Google Wallet, due to known vulnerabilities. Even so, the Time Warner restriction is frustrating – they've already stated that they're limiting the feature to Ice Cream Sandwich devices for security reasons, so why the extra precaution?
The restriction may have been due to pressure from content owners, but Time Warner is catching the flak. And though I can almost understand why such restrictions are put in place (it's to keep those nasty pirates at bay, even if TWC isn't saying so) I don't necessarily agree with it. For one, associating rooted users with pirates is just plain ignorant. And it's not as if you can't burn DVDs or even Blu-rays from an HD cable stream using off-the-shelf hardware from Best Buy. So in effect, the only thing that Time Warner is doing is further alienating Android users. Hey Comcast and DirecTV: here's a great way to grow your subscriber base.
For the record, it looks like the iOS version of the app (you know, the one that's been out for a year) has similar restrictions on jailbroken devices.
[via Android Police]