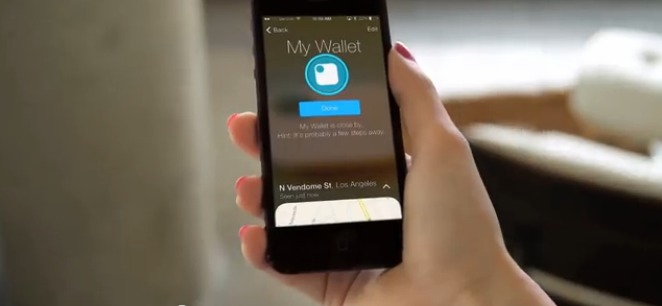 A few months ago we talked about the Tile tag that will be the saviour of absent-minded people or those who just seem to always lose their stuff. The accompanying app that will make it easier for you to locate all these lost gadgets or umbrellas or wallets or handkerchiefs, are now available for your Android smartphones and tablets. Of course it will only work if you have one or more Tile tags so if you don't have it yet, you can still read on and maybe you'll get one afterwards.
To review, the Tile tag is a Bluetooth-powered tag that you can attach to anything that you always forget or has a tendency to get lost. For example, put one on your laptop (although how you can forget it is a mystery), your bag, or a precious umbrella. The Android app will connect to the tag using Bluetooth Low Energy and has two ways to connect with each other. If you lose that thing where your Tile tag is, the app will tell you when you're getting hot (and by hot we mean near). You can also program your Tile to play a sound so you can easily locate your lost car keys or whatever it is you have misplaced.
Since the tile has no GPS, it will only work when your device is near your Tiled object. So what if you're out of range? You can check out the last known location of the object from the app's map and then hopefully, you can look around that area until you find it. The description also says you can ask the "helpful" Tile community to help you find what you've lost, although how that works exactly is not fully explained.
The Tile app is free from the Google Play Store but of course you need to buy a Tile tag if you don't have one yet, which you can get for $25. There are also packages for when you want to buy more than one since you lose a lot of things. The app is optimized for use with the following devices: Samsung Galaxy S5, HTC One, HTC One M8, LG Nexus 4, LG Nexus 5.
https://www.youtube.com/watch?v=p6uVAOFWjDo