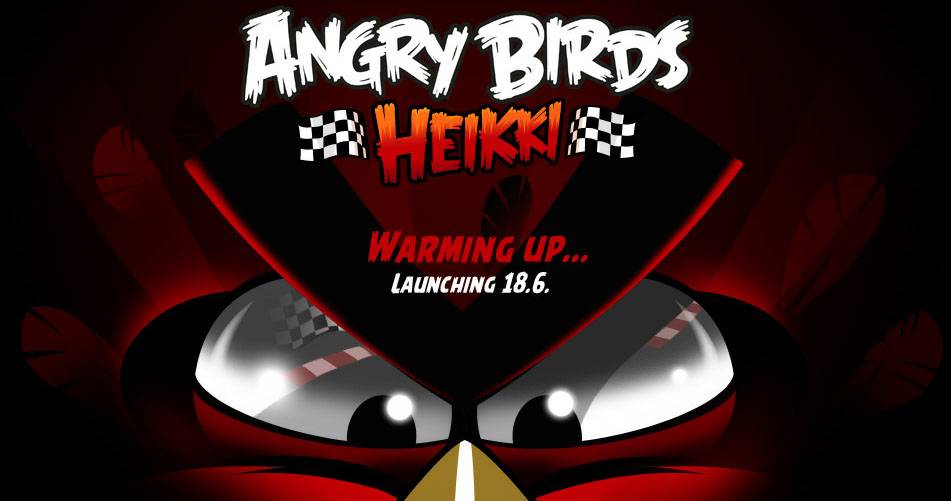 The Angry Birds are back (from outer Space) or at least they will be come June 18th. That's the day Rovio has pegged for "Angry Birds Heikki", another themed version of the ever-popular mobile game. The birds are once again dipping into the sponsorship pool, as the title references Formula 1 race car driver Heikki Kovalainen from Finland. Rovio is based in Finland, so naturally they're expressing some national pride.
Currently the teaser site simply has a race-themed image of the familiar red bird, and no clues as to actual gameplay. Logic dictates that this will be yet another slingshot-style puzzle game, just like every Angry Birds title thus far. But some rumor suggests that the game takes a different track altogether, going in the traditional cartoony racing genre typified by Nintendo's Mario Kart. I'm a little skeptical on this myself, since the developer has been quite single-minded thus far, but I'd love to see them try something different.
In other Angry Birds news, Rovio announced today that it would be building retail stores and "activity parks" in major cities in China later this year. Just imagine it, an entire store filled with nothing but sqwuaking, aggravated stuffed avians! … yeah, we're kind of glad this one is on the other side of the planet.
[via Droid Gamers, via China Daily]