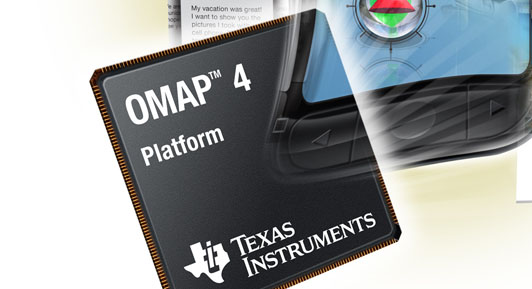 Texas Instruments, the chip manufacturer that provides processors for a handful of smartphones and tablets, is looking to change directions. The company announced today that it will be backing out of the smartphone and tablet business to focus more on a broader market like automobiles and other embedded chip systems.
Texas Instruments hopes that this move will provide more stable and profitable business. Since many smartphone and tablet makers are either moving towards other chip manufacturers (like Qualcomm and NVIDIA) or developing their own solutions (like Apple and Samsung), it's not too much of a surprise that TI is looking to change things up a bit.
Texas Instruments provides its OMAP4 processors for several different devices, most notably Amazon's Kindle Fire series and Barnes & Noble's Nook Tablet, as well as the recently announced Nook Tablet HD series that we showed off yesterday. The company will still support these devices, but they will not be supporting any future smartphones or tablets. It's not said exactly when TI plans to make the transition.
One of the biggest concerns for investors and shareholders is how well the transition will go. They're worried that the broader embedded chip market will take a lot longer to build up business and increase profit compared to the smartphone and tablet chip market, but TI reassures that they already have a decent market share in the embedded systems business, which should make the transition easier than most expect.
[via SlashGear]