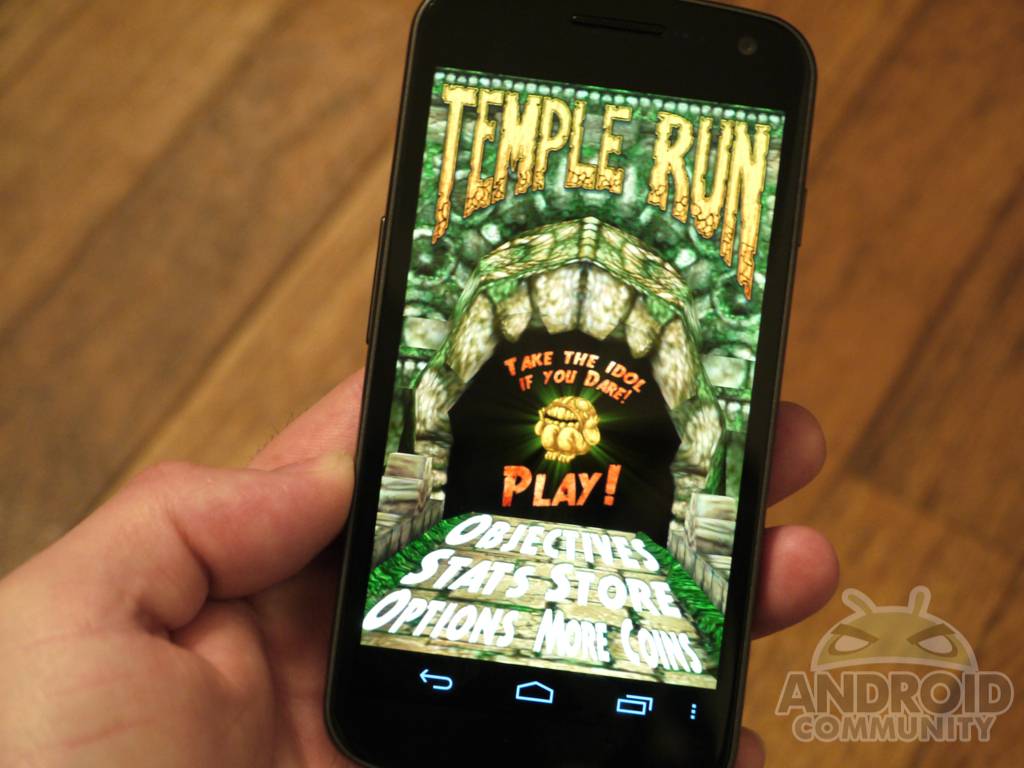 So the super hit sensation game Temple Run was finally released for Android yesterday, with great excitement and tons of happy Android users. Sadly many of you quickly realized your phone was too old or was not officially supported. We received countless complaints and comments from angry users that couldn't enjoy it. Today I'm happy to report it's already been hacked to run on older phones, and you can get it right now.
The developers behind Temple Run, Imangi Studios, went to Twitter and defended the fact it wasn't supported on some phones stating they officially support over 700 Android devices. They also mention older phones like the Galaxy Ace, Mini, HTC Wildfire, LG Optimus One and others all are older phones on the Arm v6 processor platform. None of these were initially supported, but they plan to add more devices to the supported list very soon with future updates to the game.
If your smartphone is on this list (among others) it is NOT supported at this time and you can't download and enjoy Temple Run for Android. Thankfully we have an awesome developer community and I'm happy to say they've already hacked and tweaked Temple Run to work for all of those older or low-end phones. If you have an Arm v6 or v7 device (basically most older phones with a processor slower than 1 GHz) and Temple Run from the Play store doesn't work with your phone the links below will help you out.
Arm v6 Temple Run: Download
Arm v7 Temple Run: Download
Thanks to this XDA thread we have tweaked versions for everyone. I must warn you right now though – Just because its been hacked to install and run on older phones doesn't mean you'll have an enjoyable gaming experience. This game has not been optimized for these older and slower phones, and you might experience slowdown, lag, or possibly game crashes. If you don't care about any of that and just want to play Temple Run on Android then hit the links above and give it a try. Let us know how it goes in the comment section below. Remember to enable "install from unknown sources" in settings on your phone first.
Enjoy!