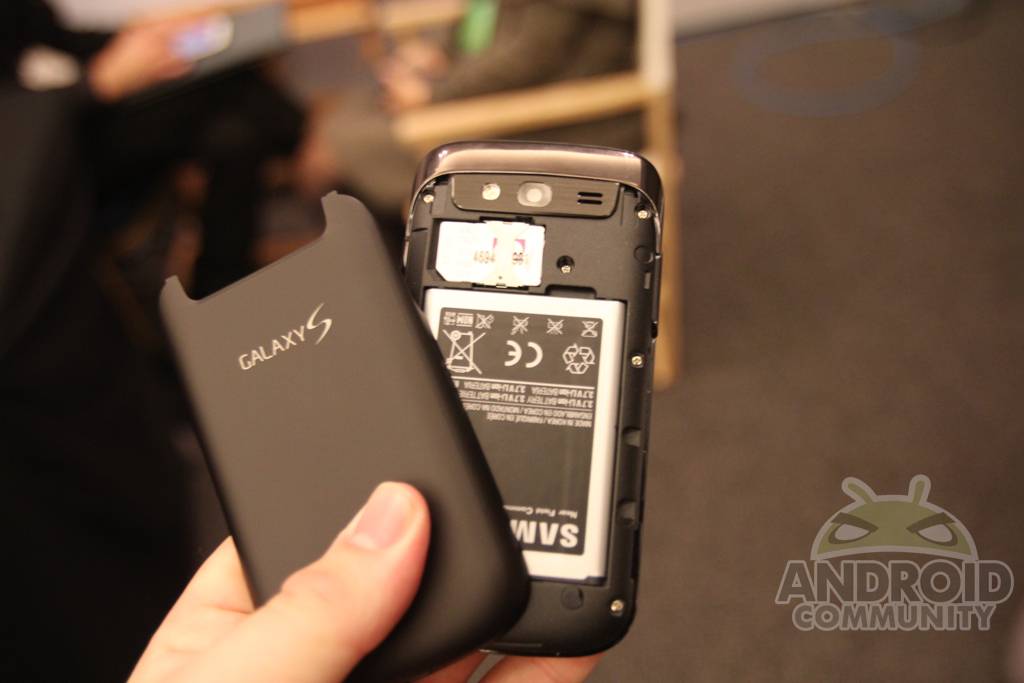 Ready for yet another iteration of Samsung's original Galaxy S for a United States network? Ready or not, the Galaxy S Blaze 4G is headed to T-Mobile next month. And as one of the only handsets at Mobile World Congress that's being shown specifically for an American carrier, it's got a certain amount of novelty attached to it. The Blaze is a modest update to the original that puts it well above the more pedestrian Galaxy S, but not so far as to warrant the bump up to the Galaxy S II.
The primary difference is a 1.5ghz dual-core Qualcomm processor, putting the Blaze in the same speed category as some of the flagship phones  on T-Mobile. The rest of the specs are closer to the original Galaxy S, including the 4.0-inch 480×800 Super AMOLED screen, 5MP camera (with VGA front-facing camera) and Android 2.3.6 with TouchWiz. The "4G" moniker on T-Mobile implies an HSPA+ connection, since they're at least a year away from implementing true 4G LTE.
The fit and finish isn't the highest out there, but then, neither is the price. When the Galaxy S Blaze 4G launches in March it'll be $149.99 on-contract, pretty much perfectly bisecting the high-end and mid-tier. One consideration that'll be important for constant media swappers is an easily-accessible MicroSD cars lot mounted on the side of the phone, so you can avoid popping off the back cover all the time. Other might not even need to worry with the card, since it includes 16GB of internal storage.
It'll be tough to match the HTC One S when it arrives on T-Mobile sometime in the next few months – the stylish phone just about swept the tech press when it was unveiled last night. That said, it's likely to be at least $200, and T-Mobile is all about the low-cost option. We'll make sure to get an in-depth review of the phone when it finally debuts in the States. Until then, scoot on over to our Mobile World Congress portal to see the latest from Barcelona.