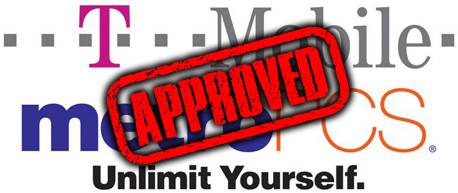 Talk of MetroPCS merging with T-Mobile began as rumor back in October 2012 and was quickly confirmed. At the time of the confirmation, the merger was expected to be wrapped up and completed sometime in the early part of 2013. Well, sitting on May 1, 2013 we now have word of the merger being fully completed. As a result, we now have T-Mobile US, which will be trading as TMUS.
The fact that the merger has been wrapped up and completed as of today comes with little surprise. In fact, Deutsche Telekom had announced May 1st as the closing date earlier in the month after the final approval came in. That approval was from the MetroPCS shareholders, however that was just one step in the process. We also saw approvals coming from the MetroPCS board of directors as well as from the Department of Justice, FCC and the Committee on Foreign Investment.
Previous history and approvals aside, lets take a forward look here. T-Mobile has said this merger has united two "wireless innovators with one common vision." Their vision is "to bring wireless consumers exciting new choices while delivering an exceptional experience." The new board of directors will have 11 members, two of which have come from MetroPCS.
T-Mobile US has also said they have about 43 million subscribers as of March 31, 2013 and that there is the potential for both carriers to save money. Plus, thanks to T-Mobile spectrum, we could see MetroPCS push into additional markets. All that being said, customers of T-Mobile and MetroPCS likely will not be seeing many immediate changes and perhaps most important — they will be able to carry on with their current device and plan.
[via T-Mobile]