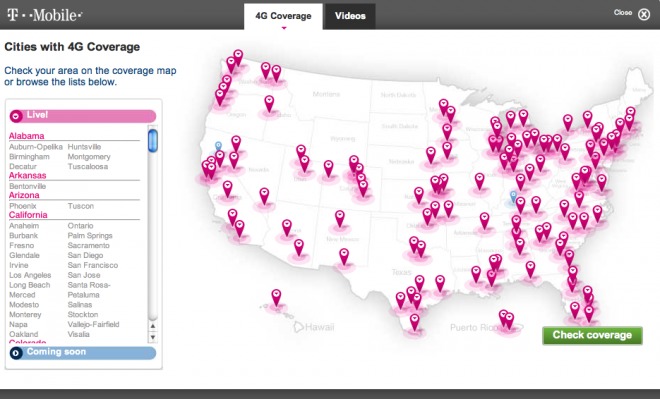 Late last night T-Mobile announced the myTouch 4G Slide and inside the press release were a few details regarding HSPA+ that is now being noticed. The cities might not be large or huge markets but upgrades are always welcome and I think I speak for everyone on that.
It is good to see carriers like T-Mobile and Verizon updating so fast and trying to get as much speed to their users as possible. I think a few other carriers should start taking notice, or just stand around and buy T-Mobile — that works too I guess. It isn't a big list but it is a list indeed so here you go.
-Barnstable, Massachusetts
-Chico, California
-Lancaster, Pennsylvania
-Ogden, Utah,
-Redding, California
-Vineland, New Jersey
-Winchester, Virginia
I'm sure more will be announced soon as they are planning on bringing several new markets up to 4G HSPA+ speeds this summer. And if you're lucky enough to live in Ogden, Utah or even Chico, California then start shouting for joy because you just got a speed boost. I could have used those HSPA+ speeds while traveling through Utah last week but it's cool, no hard feelings T-Mo.
[via TmoNews]