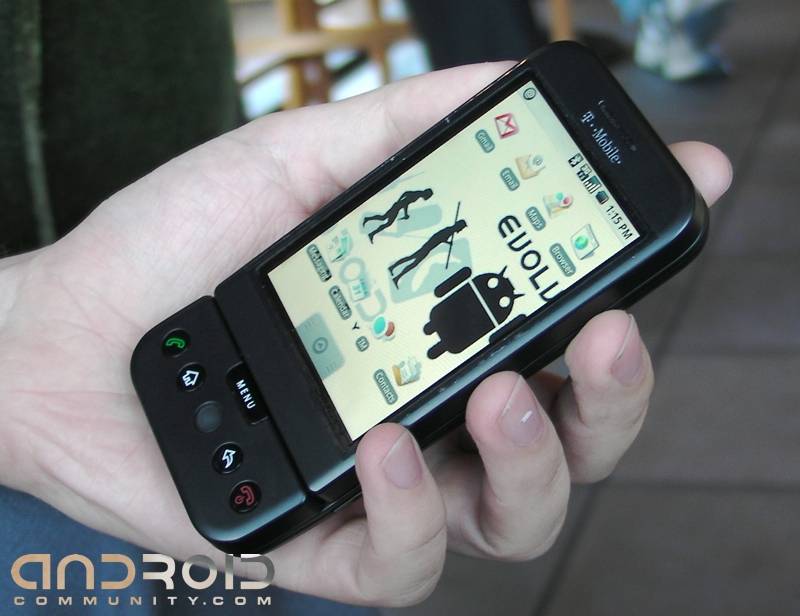 Strong sales of the T-Mobile G1 in the US have pushed the handset to number five in the Q1 2009 smartphone rankings.  According to market researchers The NPD Group, the G1 was kept from the top-spot by a combination of BlackBerry devices and the Apple iPhone 3G.
While specific sales figures of the G1 have not been given, it's telling that the device – the only Android handset available in the US market – beat Microsoft, Symbian and Palm devices to a place in the top five.  Smartphones now make up 23-percent of total US handset sales, up from 17-percent year-on-year; despite that, both Apple's and Palm's market share of the segment dropped by 10-percent each.
The news bodes well for future Android devices, such as the myTouch 3G, also on T-Mobile (aka the HTC Magic), and the Samsung I7500.  Broader availability of the BlackBerry Curve over the iPhone was given as one of the reasons for the handset's success.
Full Ranking:
RIM BlackBerry Curve (all 83XX models)
Apple iPhone 3G (all models)
RIM BlackBerry Storm
RIM BlackBerry Pearl (all models, except flip)
T-Mobile G1
[via SlashGear]