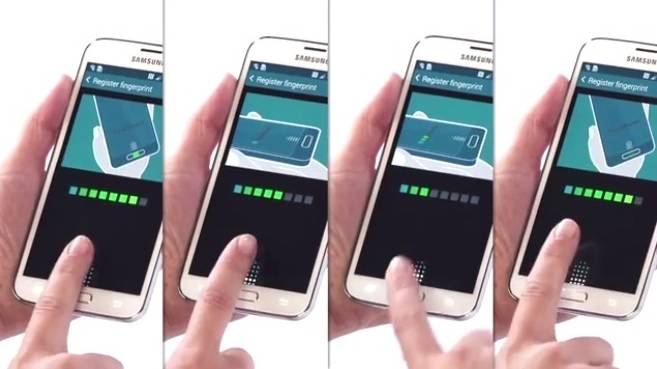 While smartphones with fingerprint sensors are still in the early stages, with just a few devices bearing this new tech, forecasts are saying that it will be one of the next big things for smartphones and tablets. There were just 317 million units that were fingerprint sensor-enabled by the end of 2014, but it's expected to rise to 1.4 billion units by 2020. Human interface solution provider Synaptics has announced they are branching out into fingerprint sensors, and they are looking at high-end mobile devices for their product.
The Synaptics Natural ID touch fingerprint sensor simplifies the identification process by using a single touch motion so you can unlock devices or access online services (banking, social networks, retail stores, etc). Their sensor has advanced capacitive imaging and digital image processing. It is also supposedly more flexible since the fingerprint sensing element and the fingerprint controller IC is separate. The sensor can also be placed in smaller devices since the minimum touch area is just 4mm by 10mm.
Aside from unlocking your smartphone or tablet, the fingerprint sensor can also be used for other functions as well, since it is compliant with FIDO, the industry-standard for online transactions. Websites, apps, and services that use FIDO can forego the usual passwords to access their sites or products and can be replaced with something like Synaptics' sensor. The Natural ID touch fingerprint sensor is already available for mass production so all that's left is to get some of the OEMs on board to equip their next gadgets with the capability of being used with just the literal touch of a fingerprint.
During the ongoing World Mobile Congress in Barcelona, Qualcomm also announced their Sense ID 3D Fingerprint Technology, which can be used even through "obstructions" like smartphone casing, sweat, hand lotion, etc. It looks like fingerprint identification may really be the next big thing.
SOURCE: Synaptics