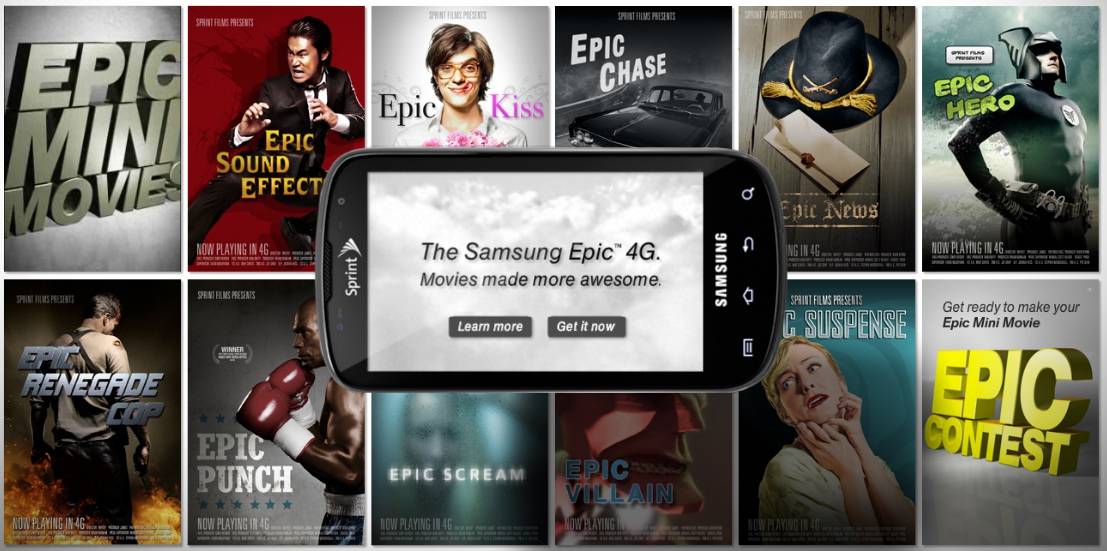 One of the best new features for all Samsung Galaxy devices is Samsung's Media Hub. This hub was just announced to be ready for release at the Samsung Tab event and just released on the Epic 4G. It is also coming to all Galaxy devices soon and offers up a lot of video that can be purchased.
The ads are fun, short (less than a minute) stabs at current movie standards and film clichés. The Sprint Epic 4G is the first device available to fully utilize the Media Hub and is just the first of many Galaxy devices to come. To check out these humorous stabs at movie pop culture, head to Sprint.com/Epic4G.
We got some time with the Media Hub app on the Galaxy Tab and we were generally impressed. The Media Hub is an iTunes Store-like application that provides movies, TV shows and Videos that will, after purchase, be available for viewing on up to 5 Hub-enabled devices. You can check out our own hands-on video of the Galaxy Tab Media Hub below.
[Via Androinica]