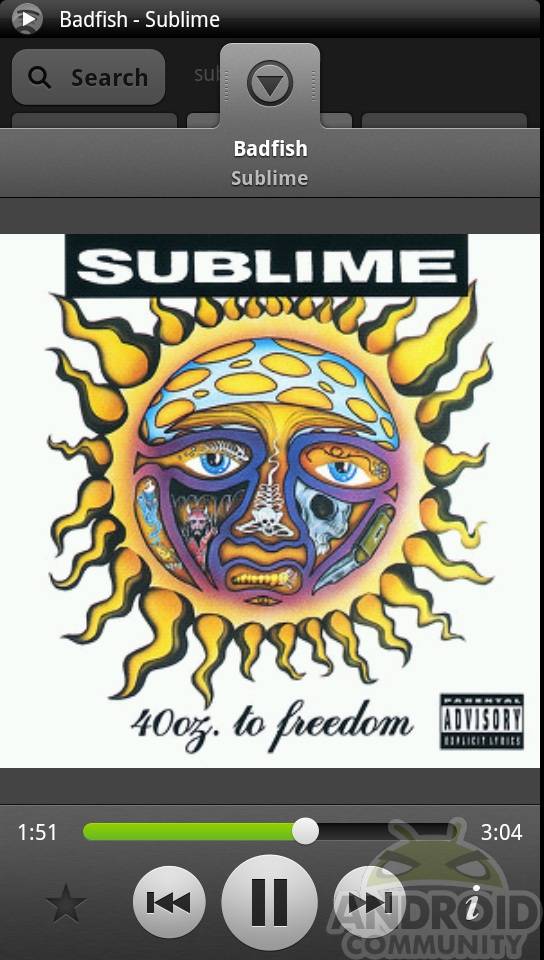 I've been lucky enough to get myself a PREMIUM account for the brand new Spotify service that just launched this morning in the USA. I'll be showing you it right now. If you didn't know Spotify is a digital distribution service giving you access to over 15 million songs all available on-demand and buffer free. I've been enjoying it over the past few days and so far I'm completely amazed, I've spend hours and hours listing to all types of music I forgot I even knew. It has been available in the UK for almost 2 years now but is just finally landing on the U.S. and you guys should all be excited.
To start I want to thank Spotify for granting me access to check out this amazing new service and for finally bringing it here to the U.S. as I have friends and co-workers that have been bragging about its awesomeness for months. Spotify is basically the new frontier in music in the cloud if I can call it that, like Google Music Beta you can access to all this music without wasting storage space, but with spotify it isn't just songs you own, its the millions you don't and they are right at your fingertips only a half a second and a single click away — utterly amazing! They are launching in limited beta so you better sign up for an invite, and quick. Here are the plans they are offering:
Spotify Free – With an invite, enjoy on-demand, buffer-free access to over 15 million songs on your computer, great social features, manage your own music files through Spotify, and sync with your Android or iPhone. Features occasional advertising.
Spotify Unlimited – all the special features of our free service but with uninterrupted, ad-free access to Spotify on your computer. All for only $4.99 a month.
Spotify Premium – the all-singing, all-dancing, top-of-the-range Spotify experience. Premium gives you access to all the music, all the time. Listen online or offline, on your computer, your cellphone and a whole heap of other devices. Enjoy enhanced sound quality and access to exclusive content, competitions and special offers. Premium costs just $9.99 a month (that's the equivalent of a few fancy coffees).
Spotify is sort of like iTunes just way better, all those millions of songs you can actually listen to, not just preview. For $10 a month like shown above you'll have access to almost every song your heart desires anywhere you have the internet. Your favorite music you can store locally offline in the device or computers cache. When you start the app it opens right to the picture shown above. Instantly check for new music, your inbox shows music friends and family can send your way, or quickly hit search and find that song you just heard last night. Star your favorite songs, access your playlists and more.
When searching it brings up almost instant results for everything you can imagine and you can them filter my tracks, albums, or artists. You can then choose just the song you were looking for or the entire album and hear new songs to love and enjoy. One of my absolute favorite features is you can select an artist and it will show you "top hits" so when your looking up a unique group like MGMT as I've done or a band you don't know very well, you'll see the top hits and immediately hear some of the good stuff.
SMALL TIP: I did search for Mumford and Sons and got zero search results, but search for Mumford & Sons brought all the music up. It gives suggestions but try different things if your first search doesn't work, but that only happened once for me.
When a song is currently playing you have a easy to use and simply designed user interface for controlling everything. Artwork is shown and there is the slider up top, simply flip down the currently playing tab and instantly you are back at home to check inbox, search for new songs or find something from your playlist. Being able to switch between the app home and currently playing this fast and easy makes it super convenient.
FUN TIP: Swipe the album cover left or right to access the next or previous track. This is the most appealing visually when you've got a playlist of many different albums, but works on a single album too.
Buffering… what is that? Here on Spotify buffer times are seriously a thing of the past as songs begin instantly and sound great. I thought if I fast-forward a minute into the song it might have to play catch up but amazingly it just keeps churning out the song without skipping a beat. This was by far one of the things that really made me realize the power of Spotify.
The i button in the bottom left is an "info" button that keeps you on the now playing tab but throws some additional options on top to easy search the currently playing artist by name and album, they also let you star the song or quickly add it to a playlist for later listening. I added so many songs to playlists, then they all appear neatly and right on the PC when you sign on. Your iTunes playlists also will sync just to make things easy — I'm in love!
Like I mentioned the Playlists sync from iTunes and that is a nice touch, but creating your own with Spotify is just as easy and there is so much music to choose from I'm having a hard time deciding what to add into my playlist. Add single songs right from the "i" button while listening, or add entire albums to your playlist. On the PC you just click and drag for adding to the playlist. Everything is very easy and well designed.
I'm sure you are wondering about any and all settings, options and sound quality so I'll cover that now. Lucky for us in the U.S. Spotify has already done plenty of testing and learning over in the UK because all the settings I was looking for they already had. You can completely push Spotify offline to save data, sync over 3G or W-Fi only — or both, clear cache and more. They also let you set the quality of streaming music.
The quality I found overall quite amazing. The mobile app by default sets audio quality to 96 kbps but this is because you are streaming over most likely a cell phone connection. they also allow a 160 kbps option for those that want a higher bitrate song. CD's are 128 but most music these days I have are in 320 and iTunes sells 256 kbps. For me setting it to the higher setting of 160 kbps there was once again ZERO butter time, songs started instantly and now I'm wishing I had a higher bitrate option. Streaming in my truck over bluetooth was exciting and I think I'll be throwing my iPod away this week.
To wrap things up I just want to once again mention how amazing the sound quality was. For being streamed over my 4G (and sometimes 2G/3G) connection here on T-Mobile things were extremely fast and stable. I actually NEVER had a song skip or freeze the entire time I've used it and that includes going 80 MPH on the freeway. When I get in my truck it syncs over bluetooth and I have the huge library of over 15 million songs right at my fingertips and luckily for me I don't have to attempt to fit that on my 16GB MicroSD card.
Spotify makes services like Amazon MP3, Google Music Beta, and anything else "in the cloud" to an entirely different level with the huge library they offer. Spotify really has one-upped them all with this and so far I love it. The UI is fluid and easy to use, the widget may need a little work but so far it works great. The free account may be great for some, but the premium account is MORE than worth it to have both unlimited home and mobile access to the world of music.
Invite and purchase Spotify right now by heading to www.spotify.com