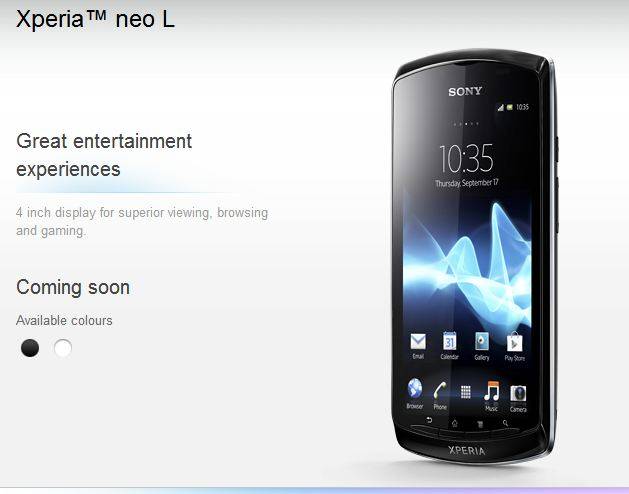 The Xperia Neo L turned heads when it was announced out of sheer novelty: at the time, it was Sony's one and only Ice Cream Sandwich handset. Then we all faced the disappointment that it was only confirmed for a release in China, and got on with our day. Now the device has popped up on Sony's international website, strutting its stuff in both black and white. That's a definite indication that a wider rollout is on the horizon.
Of course, the novelty has worn out somewhat at this point. Sony already has a handful of phones that have been updated to Ice Cream Sandwich, and beta builds available for even more, for users who are adventurous enough to try them. Even so, it'll be nice to see the Neo L get a wider release, especially since Sony is one of the few manufacturers that makes a point of selling unlocked phones in North America.
The Xperia Neo L has a few charms in addition to skinned Android 4.0, first among them its 4-inch 800×480 screen. (If that doesn't sound like much, check out the Xperia S screen if you can – Sony's been putting some top-notch panels into its devices lately.) The 1Ghz processor and 5MP camera put it squarely in the mid-range, but incorporated xLoud audio should give Beats a run for its money. We hope to see the Neo L pop up outside of Asia soon.
[via UnwiredView]