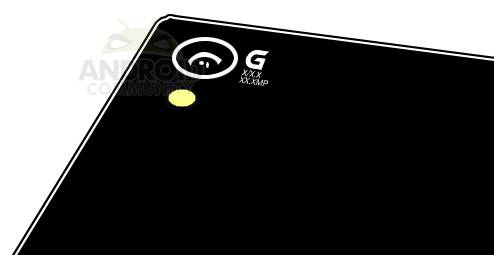 The Sony Honami leaks seem to be almost as frequent as the Moto X leaks these days. The good part about the Moto X is that an announcement is coming in just a days time, on August 1st. Sony on the other hand, isn't expected to announce the Honami until September 4th during IFA 2013. Basically, that seems to imply we have about another month of Honami related leaks to look forward to seeing.
Sony is expected to unveil the Honami as the Xperia i1. Aside from the name though, a big portion of the leaks have dealt with the camera. The handset is expected to arrive with a 20 megapixel rear-facing camera and while some of the leaks have offered evidence, it looks like some additional images have arrived. We have another pair of Honami images that were discovered on a Vietnamese language Xperia page.
The images are here in the post and offer a look at the rear-facing camera as well as the camera settings. The backside picture documents what is likely a prototype handset and while the megapixels are only X marks, there is a key in the pattern. If you notice the megapixels are listed as being XX.X MP. Is seems the lead two X marks would fit rather nicely in place of a 20.
UPDATE: Photos replaced with sketches by request of the original photographer.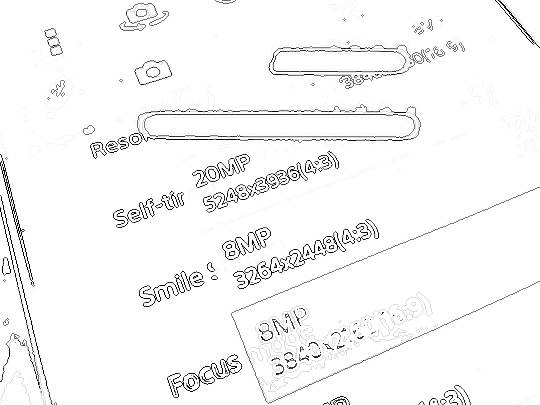 It is also worth pointing out that the camera lens and flash location seem to line up with previous Honami leaks. The other image is the more telling. Well, that is assuming there hasn't been any trickery here. You can never be fully certain with leaked images, however this one points towards the top setting as being 20MP with an image resolution of 5248 x 2448 (4:3). As you can see there is also an 8 megapixel setting for both 4:3 and 16:9.
Otherwise, a benchmark filing that was discoverer yesterday pointed towards the handset as running Android 4.2.2 Jelly Bean with a Qualcomm Snapdragon 800 processor and Adreno 330 graphics. The handset is also expected to arrive with 2GB of RAM, 16GB of internal storage, a 3000 mAh battery and 1080p display.
VIA: AndroidBeat