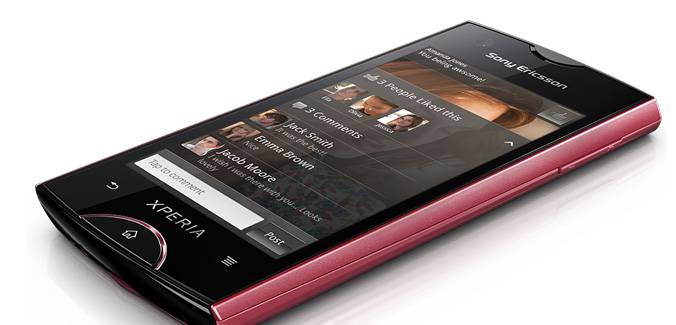 Sony Ericsson today has just announced the SE Xperia Ray for the US markets. We last saw the Ray clearing the FCC with AT&T radios but now it is finally here and available for purchase unlocked and ready to rock. You can buy it now at many online retailers including Newegg.com and more for just $429 fully unlocked.
The Xperia Ray may not be a top tier high end smartphone but it has the specs to hold up well against most of Sony's current offerings. A decent mid range phone the specs come in with a 3.3″ 480 x 848 display with Sony Ericsson's Bravia engine for true colors, Android 2.3 Gingerbread, a Qualcomm single-core 1.0 GHz processor, 512MB of RAM and a powerful 8.1 megapixel camera capable of some amazing HD video capture. Here are a few more images and video to see more if you'd like.
Xperia Ray features video

The best part of that awesome video demo has to be the Michael Bay moment when the Xperia Ray transforms into an HD camcorder, who agrees? Again this Android 2.3 powered smartphone is available now in the US and comes fully unlocked. This means you can use it on AT&T, T-Mobile, and any other GSM carrier you choose. This is a well rounded smartphone and while it may not be dual-core, everything else is quite nice and will make any photography or SE fan plenty happy.
The Xperia Ray was announced at $429 but today Neweegg.com has it on sale for just $379 in all four colors (shown below). So head on over to Newegg and snatch up one of these fully unlocked smartphones. Then if you dare, flash some CM7 once it becomes available.