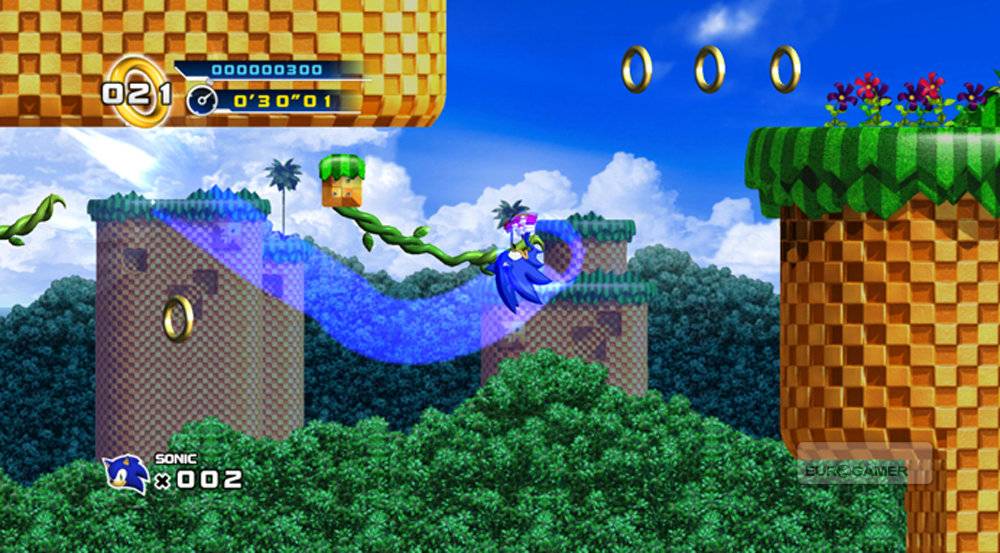 Raise your hand if you've been busting Robotnik's chops in the newly re-released Sonic CD, now available in the Android Market for just three bucks. If one of the best classic Sonic games isn't enough for you, Sega's got some exciting news: the second installment of Sonic the Hedgehog 4 will be spin-dashing its way to Android in 2012. Even more exciting, it will be getting a special edition that takes advantage of Nvidia's quad-core Tegra 3 processor, putting the game in the same ballpark as its PC and console counterparts.
If you're not up on your spiky rodent gaming news, Sonic the Hedgehog 4 is a return to Sonic's classic side-scrolling roots, applying the latest 3D graphics to the Genesis-era 2D gameplay you know and love. Episode I was released in 2010 on the Xbox 360, PS3, Wii, iOS and Windows Phone 7, giving Android a big snub. That oversight seems to have been corrected the second time around – good on ya, Sega.
Sonic the Hedgehog 4, Episode II will be available on the Android Market in its standard version, though the requirements for playing it haven't been detailed. A Tegra 3 version will make its way onto Nvidia's Tegra Zone with enhanced visuals. There's no release date beyond a frustratingly vague "2012", but I for one will be happy to get some new ring-slinging, bot-bashing, super-Sonic action whenever it arrives.