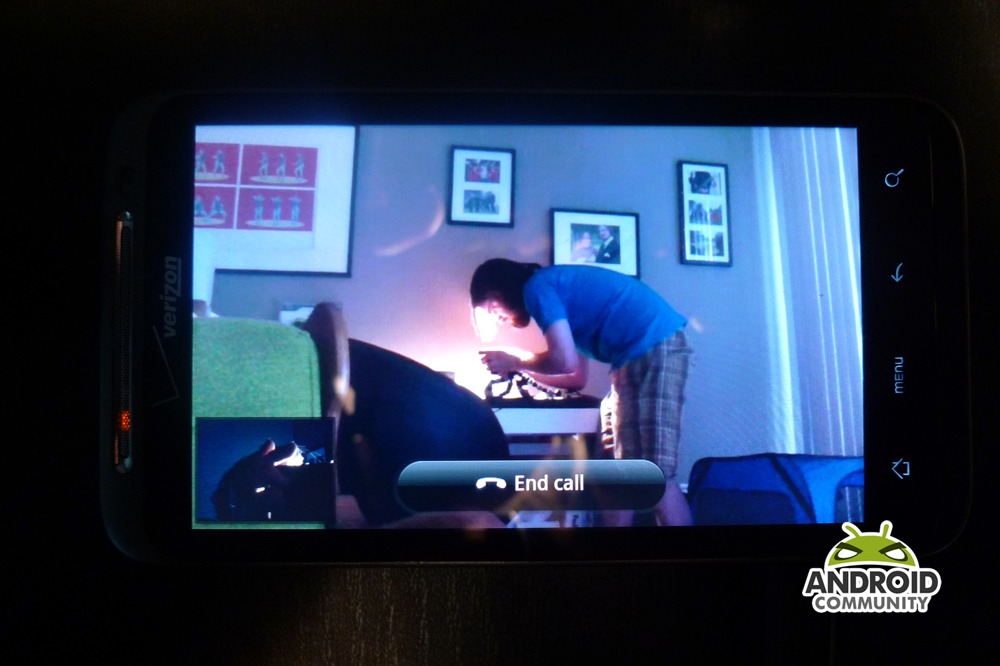 The only reason I call this app review a mini review is because there's simply not that much to say about it. It appears, from here, and this far into the app, that this Skype with Video chat does exactly what it says it does and it does it well. Remember back when we took a look at the app called Tango – another video chat app? Believe it or not, this iteration of Skype is VERY similar to that, only Skype has a big bonus : it's Skype.
The source of the APK we're using for this mini review comes from our awesome friends at Droid Life. Before we continue, just incase you'd like to follow along while we review, let's take a look at some downloads from several sources and a QR-code that'll lead you to a Megaupload:
Download: com.skypevideo.apk [mirror] [mirror]
Download: [zipped version] Just a zip file.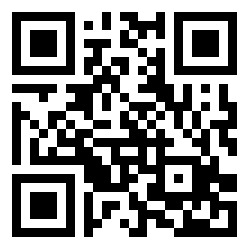 Now, on with the review. This app how four main tabs: contacts, call, my info, and events. You're able to call people with voice only, via instant message, or with – yes! Video calls. If you've got a Skype account already, you're in luck, because just like you get the full Facebook experience when you use a Facebook app, you get your whole list of contacts from your Sync account from your desktop version of the app.
You can access all the information the people you have on your contact list wish you to be able to see. You can contact them via your contacts list in a way that makes you (and me, doing this review) feel comfortable and "at home" if you know what I mean. Calls sound great between phone and phone as well as between phone and computer, (that's what you're seeing in the photograph above,) the same goes for video. Video isn't the greatest thing in the world, but it's certainly as good as Tango.
Now that Skype is coming out with video calling over Android, does Tango have a chance to survive? Does Digg survive even though there's Reddit to fight? Do some people own both a Motorola XOOM and an iPad as well as a few smaller devices that can now run Skype with Video? Sure, why not?
All the images you see below are either photographs of a conversation between a MacBook Pro and a HTC ThunderBolt OR screenshots of the Skype with Video app in action – there's no screenshots of the video conversation in action because screenshots refuse to pick up the images behind the call button. Harsh! Best way to see the video quality here is to try it out for yourself. If you do, be a real pal and let us know (in comments below) how it went installing on your device (and which device it was you were using.)
Thanks a bunch!