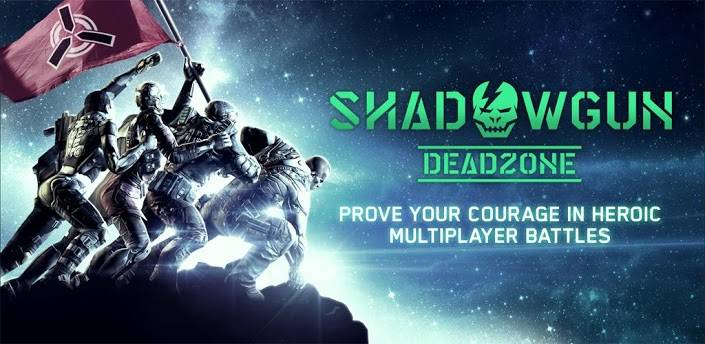 If you've been enjoying one of the most impressive shooter games on mobile devices lately, ShadowGun, today you'll be happy to know the multiplayer has officially left beta. ShadowGun: DeadZone multiplayer for Android is now not only free, but available to everyone and supports almost all newer devices. Just as expected today it has left beta and is in the Google Play Store.
Not only is ShadowGun one of the best looking and visually impressive games on Android, but they've now added an awesome and lengthy multiplayer option. For more details you'll need to check out our ShadowGun: DeadZone hands-on video. With multiplayer combat of up to 12 players on any of their multiple different maps and arenas, and 10 different characters this really is one of the most in-depth multiplayer shooters for Android.
Today the game has officially left the beta tag behind enemy lines, and is available to all. Nothing has really changed on the face, but they've added one awesome and massive new feature. Chat! Multiplayer voice chat is now enabled in ShadowGun. Now instead of just sitting their quietly you can yell at the dude who clearly aims faster than you because he's using a Bluetooth game controller instead of those tacky on screen controls. I'm one of them too.
We loved the beta and enjoyed a few countless hours of headshots, grenades, drones and more. The game has been improved since first launching on beta. They've improved the overall gameplay, graphics, and also improved the balance and fairness of the weapons. The Sniper rifle is still epic and I'd suggest you give it a try. The brand new and extremely impressive ShadowGun: DeadZone multiplayer for Android is available now. Go get it from the Google Play Store and maybe we'll play a round or two together soon. Enjoy!
[via MadFinger Games]