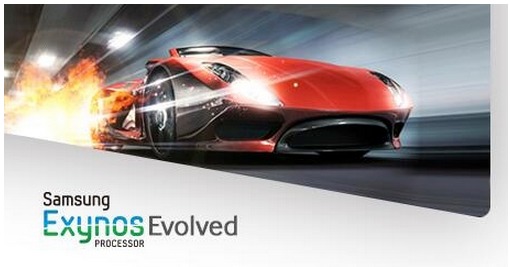 Samsung teased the next iteration of its Exynos 5 Octa processor, rolling out an image promising that more details would be available "next week." Such was the case today, with Samsung rolling out the details for the new processor, revealing an increased clock speed and 20-percent power boost over the original version.
The new Exynos processor features a six-core ARM Mali-T628 GPU, as well as the same big.LITTLE architecture found in the original version. With the architecture, the Samsung chip offers 8 cores, four of which are Cortex-A15 and four that are Cortex-A7 cores. Depending on power needs, either the A15 or the A7 will be used.
The original version of the Exynos 5 Octa had a clock speed of 1.6GHz for the A15 cores, while the A7 had a clock speed of 1.2GHz. With the new offering, both sets get a boost, with the former increasing to 1.8GHz, and the latter jumping slightly less to 1.3GHz. As such, the new processor is 20-percent more powerful than the current offering.
In addition, the processor supports Full Profile Open CL 1.1 and OpenGL ES 3.0, as well as having a 14.9GB/s memory bandwidth when in conjunction with LPDDR3 at 933MHz. There are some changes that allows for more rapid data processing, as well as a better handling of 1080p video recording and playback.
"ARM welcomes the latest addition to the successful Exynos Octa 5 series, which uses ARM's Mali GPU solution to dramatically improve graphics performance. ARM big.LITTLE™ and ARM Artisan® Physical IP technologies continue to be at the heart of the Octa series and now complement the new functionality brought by ARM GPU Compute," said ARM's Media Processing Division Executive VP and General Manager Pete Hutton.
SOURCE: SlashGear