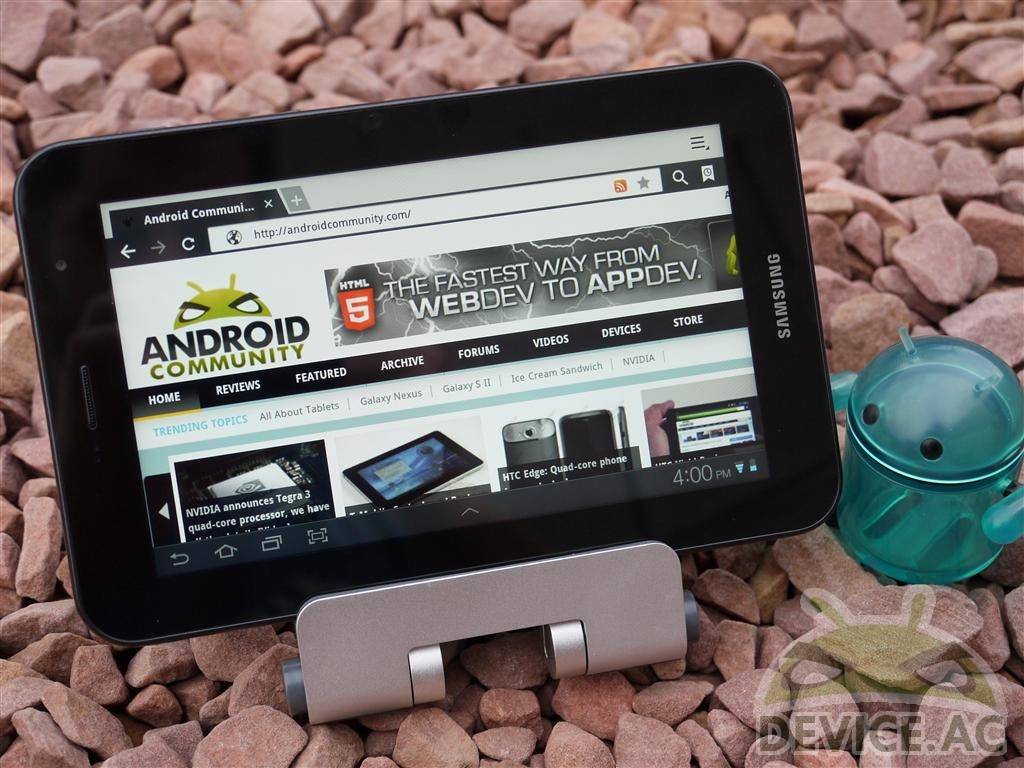 Samsung had a pretty weak showing at this years CES show and latest reports suggest they wont be announcing much for phones at the upcoming Mobile World Congress event in a few weeks either. What we do have though is the possibility of two impressive Android 4.0 Ice Cream Sandwich tablets from Samsung. New reports are claiming that Samsung has two quad-core tablets they are preparing and now we are seeing some new Tabs clear WiFi certification too.
While we haven't heard anything regarding model numbers or naming some recent rumors claim Samsung is preparing an 11.6″ tablet with an amazing 2560×1600 resolution for this February — lining right up with Mobile World Congress. Anything other than Android 4.0 ICS wouldn't make sense, especially from an Android tablet leader like Samsung. The chances we see some incredible tablets for their MWC announcements this year are quite high.
Shown above is a recent WiFi certification clearing a Samsung device codenamed GT-P3100. The P stands for tablet and for an example the GT-P7510 was their 10″ model and the P1010 was the original 7″ Galaxy Tab. According to some recent rumors from Androinica Samsung is actually preparing two tablets to debut at Mobile World Congress in the P3100 and the better P5100. The latter of the two could be the rumored "retina-display killing" model with that huge bloated resolution. Although I have a feeling something along the lines of the Prime 700 series or the Acer A700 is more realistic. Coming in around 1920×1200 for the resolution.
We have a feeling Samsung will be announcing two completely different models. One with a huge resolution and impressive specs being 10.1″ or even the rumored 11.6 — then another to compete with the likes of the Kindle Fire and the ASUS MeMO 7″ ICS tablet with a budget-friendly price. Stay tuned as we'll have all the details live from Mobile World Congress.
[via Ameblo.jp]