A lot has been made connecting Samsung to future folding smartphones and devices with bendable screens, but we really haven't seen the Korean company put out something solid with that technology. Maybe now is the time for that, as the company has just been granted a US patent on flexible OLED displays.
Samsung Display, the Korean gadget giant's display arm, has just been granted a patent for a new flexible display by the US Patent Office. From the visuals seen on the documents, it looks like the structure for this display will allow for bendable displays and foldable smartphones, as well as screens that don't shatter upon impact. But this is par for the course for Samsung, as they have been rumored to be fiddling with bendable displays since around 2 years ago.
The design for this display consists of a primary electrode layer, dielectric elastomer film, and a second electrode layer disposed on the upper or lower portion of the flexible display panel. The way the voltage is applied to both electrode layers contribute to the way the display bends without pressure applied by the user's hands.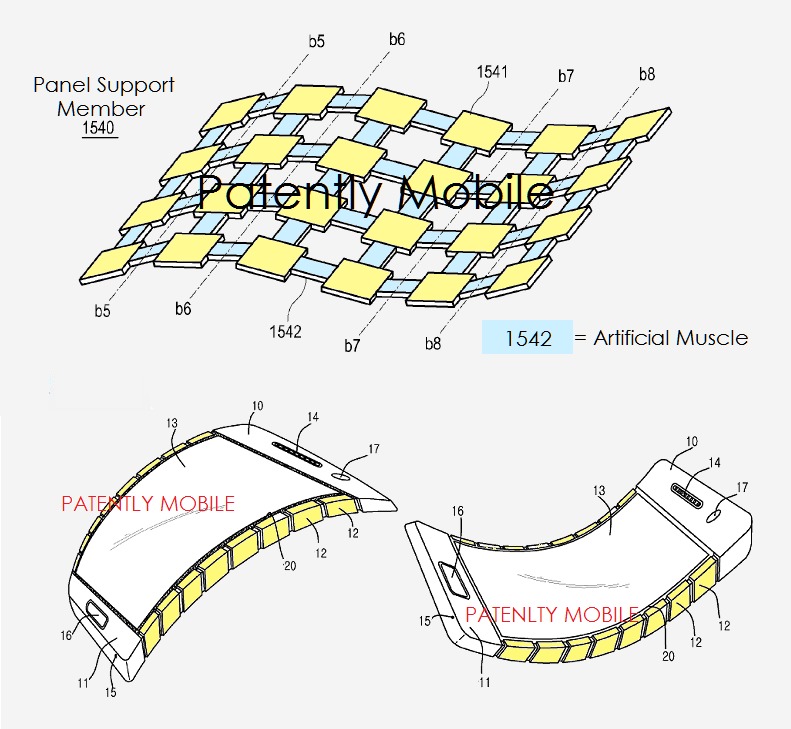 The other use for this is also for displays that do not shatter upon impact. Samsung says that the flexible display panel they're putting out with this technology includes a flexible substrate which is made of a plastic material that has excellent heat resistance and durability. We think the "shatter-proof" part of this technology will be better used than the bendable element, as of these days.
SOURCE: Patently Mobile