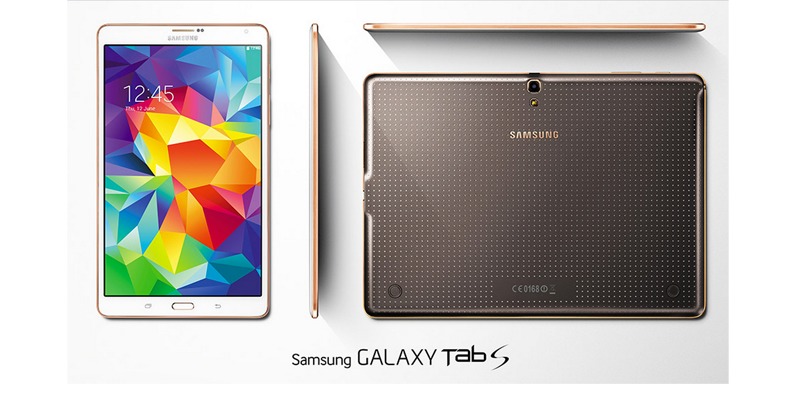 Samsung released a video yesterday that took its premier tablet – the Samsung Galaxy Tab S – to the streets of New York and asked seemingly random people to compare it with Apple's current gen iPad Air. We say "seemingly" because, all things aside, it's still a Samsung-produced video. Then again, we'll give them half the benefit of doubt.
When the Samsung Galaxy Tab S launched, the South Korean gadget giant hyped a lot on the tablet's fab looks – it's sexy thin to ridiculous proportions. And it has a vibrant display, which it claimed was better than what most high-end tablets out in the market had. Now it was a matter of taking the Galaxy Tab S and have the people of New York compare it with Apple's premium tablet.
It's a marketing video, for all it worth. And of course, they showed the people who gave their tablet glowing reviews. But a couple of things are factual, though – the Galaxy Tab S is visible thinner than the iPad Air. More than that, it is comparably lighter, and this is a real-world variable that people consider from using tablet devices. Lastly, out in the New York sunshine, the Galaxy Tab S showed a better display – most likely by virtue of its higher pixel count.
Overheating rumors aside, we can grant that most people would probably choose the Galaxy Tab S if on looks and display alone. When seen beside the iPad Air, the Galaxy Tab S looks undeniably fab – razor thin and that much lighter. Actual usage would take into consideration apps, processor performance, operating system and all that – that is when you can really say which the better tablet is. But for now, let's allow Samsung this – they made a good looking tablet, that's for sure.
SOURCE: Samsung