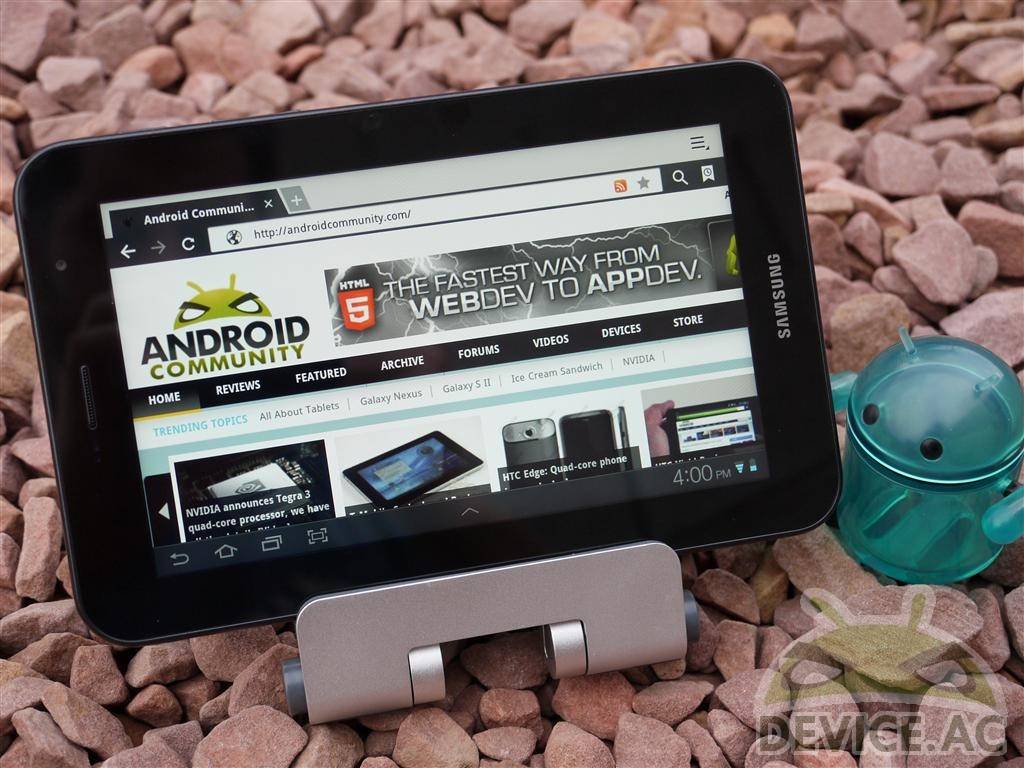 Earlier this week we confirmed that the Galaxy Tab 10.1 WiFi model was getting upgraded to Android 4.0 Ice Cream Sandwich, but only in the UK and Italy. Today however it looks like the Tab 7.0 Plus WiFi has also joined the list. Sadly it still doesn't appear to be rolling out in the US, but should be soon.
According to the folks at SlashGear The 7.0 Plus has also started getting the update as of this morning, and can be updated via Samsung Kies. The update to Ice Cream Sandwich brings along many changes including Samsung's own Touch Wiz UX.
Samsung UK representatives have confirmed the update, and that it can be pulled right on the device over the air by checking for updates, as well as using Samsung's Kies PC software as usual. We should all know what to expect with Android 4.0 Ice Cream Sandwich already, but if not be prepared for some great performance.
Along with better performance, enhanced browsing, face unlock, and camera enhancements you'll also be seeing a major user interface overhaul. The Tab 7.0 Plus already launched with Touch Wix, so you shouldn't notice too much as far as the user experience changes. For now this is only the WiFi model, and T-Mobile's 4G capable version isn't included in the update. If you're rocking a WiFi Galaxy Tab 10 or 7.0 Plus in the UK go ahead and check for updates, then enjoy that Ice Cream Sandwich!
[device id=1941]