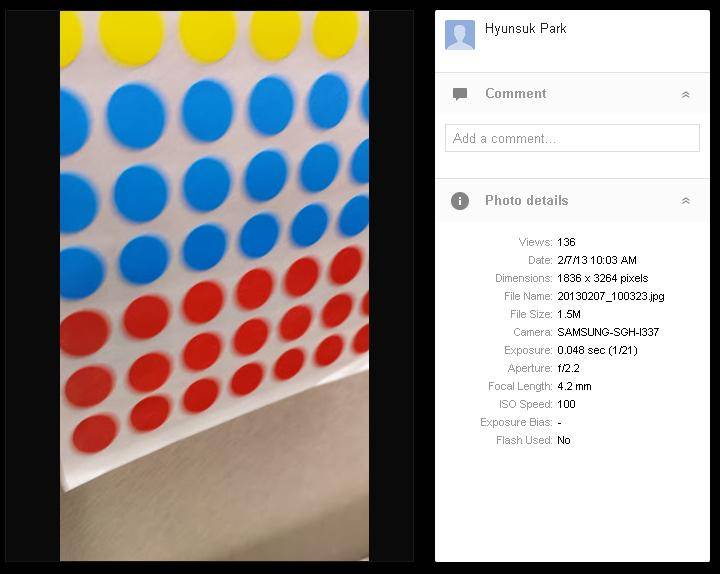 Just like multiple leaks in the past from tons of high profile smartphones, we're now starting to see what appears to be photos snapped with a Samsung Galaxy S IV. Yes this means the smartphone is out and in the wild being used by a few lucky Samsung employees, but certainly doesn't give us any other details. They aren't pretty but are worth the quick mention.
Last month we brought forward some details regarding a device in the UAProf that appeared to be the AT&T Galaxy S IV, complete with a model number listed as SGH-i337. Today that same device has been found along with a few other unknown Samsung devices taking photos and posting them to the interwebs to pique our interest.
The folks from SamMobile are reporting that they've found three different devices all very likely to be the next flagship smartphone for the company. They claim to be seeing pictures taken with the AT&T version from the US, as well as a few others including the Korean or international GS4. While this is really anyone's guess at this point, we like seeing any information on this upcoming device.
Sadly the images are fuzzy, blurry, and don't appear to confirm the 13 megapixel rumor we've been hearing for the next-gen smartphone. Instead they are at a much lower resolution for whatever reason — so that's something to take into consideration. Reports from earlier today and this week hint that Samsung will unveil their Galaxy S IV at an event on March 15th so hopefully we start to see more and more leaks as the date draws near. Samsung worked really hard to conceal the final design of the Galaxy S III, and we have a feeling they're being even more protective of this new model.
[via PocketNow]