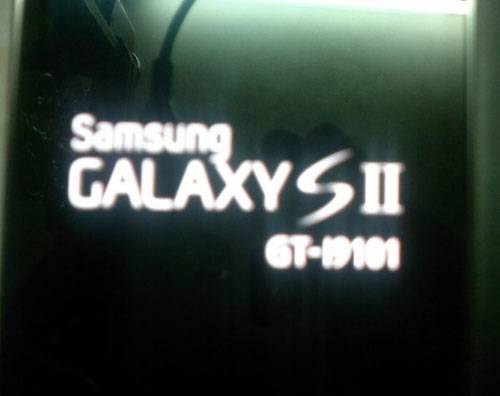 We all know all there is to know about the Samsung Galaxy S II smartphone. The device has been very popular and sold a million units in South Korea alone so far. The smartphone is one of the more sought after Android offerings around. Another version of the Galaxy S II has now turned up in the wild and Mr. Blurrycam has snapped the device with what appears to be a camera phone after a bit too much caffeine.
We have no idea what sort of specs the smartphone in these pictures offers for sure. What we do know is that the splash screen clearly shows the model number of the phone to be I9101. We might not know what's under the hood of the phone in the images here, but it's easy enough to guess that what we are looking at is that Galaxy S II with NFC inside that Samsung has confirmed for the UK in June.
At the time the UK NFC version of the phone was announced we wondered if there would be two version of the device offered in the UK. It appears with this new Galaxy S II turning up with a different model that there will be two versions. Presumably, this side of the NFC assumption, the hardware will be the same.
[via Techfreakstuff]