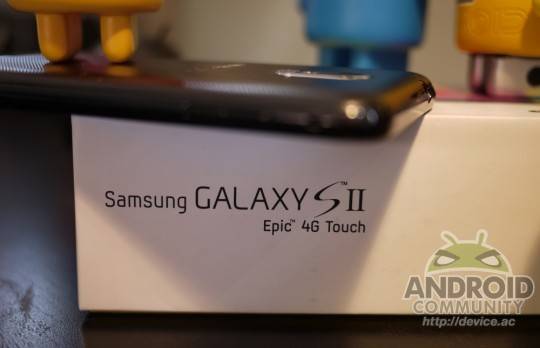 Finally users waiting for the Samsung Galaxy S II can now rejoice, the Epic 4G Touch over on the Now Network is available for order today. The wait is finally over and the SGSII superphone is here in the U.S and you can go snag one today, right now in stores or via online order.
We've seen plenty of pictures and leaks of this awesome 4.52″ AMOLED display packing phone and before you run and buy one here is our hands-on coverage and video. We know plenty about these phones but once again the specs include that massive 4.52″ AMOLED display, 1.2 GHz dual-core Samsung Exynos processor, 1GB of RAM and more. Powered by Android 2.3.4 Gingerbread with a 8 MP rear camera with dual LED flash and a 2MP front for video chat this has it all.
As if you didn't know all that already — who is going to buy one today? The AT&T Galaxy S II should also be arriving this weekend set to hit shelves on the 20th bright and early so that's another option although it's been downsized in the screen department to 4.3″ respectively. One more time here is our Galaxy S II Epic 4G Touch hands-on and unboxing, you can expect a full detailed review Android Community style coming any day now so stay tuned.
[device id=1458]