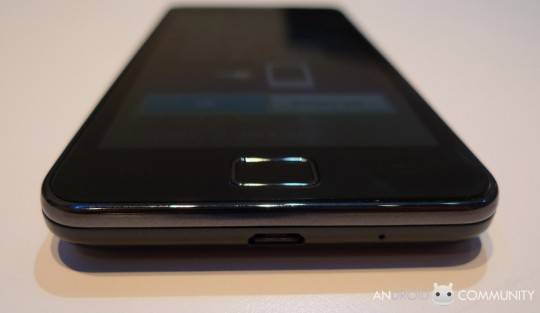 If you have been waiting for the Samsung Galaxy S II smartphone to land at AT&T there are only a couple weeks left to wait. AT&T has gone official with the launch date and the price of the S II smartphone. It will land on October 2 and the official price will be $199.99. Naturally, that price will require you to get a new contract.
The smartphone is a very nice Android device and is one of the best on the market right now. For the $200 you get a big 4.3-inch Super AMOLED Plus display, a 1.2GHz dual-core processor, and a very thin phone at 8.89mm. The front camera is a 2MP unit and an 8MP rear camera. It will support 1080p video recording and WiFi calling as well.
You can also get the optional HDMI adapter for the phone and a USB host kit to connect things like keyboards, cams, printers, and more. We really liked the smartphone in our hands on at the end of last month and this will be a great smartphone alternative to the iPhone on AT&T.