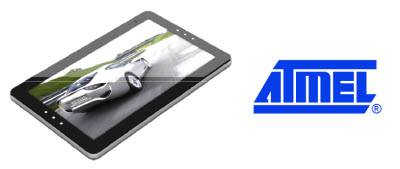 Multi-touch is a deciding factor for a lot of people when considering their next mobile phone. Android has not been known to be the best in this area. Most notable, the nexus One, has been perceived as having a subpar multi-touch display. Until know we've always heard that you have to choose between having a beautiful display or a very accurate multi-touch display. Samsung has brought them both together in the Galaxy S.
The screen on the Galaxy S is manufactured by a company named Atmel. The technical name for this display is the Atmel maXTouch, and this screen can handle up to 16 points simultaneously. It has a response time of 7 milliseconds which is 2-3 times faster than current multi-touch displays. This screen is expected to drastically limit or even eliminate miss touches, aka having your hand on the edge of the screen unknowingly.
I am more and more impressed with this phone with every new tidbit of information that gets uncovered. This is probably the most unrated device of all time. If the "Hummingbird" GPU lives up to its rumors, which it most likely will since we've seen it in action, this will probably be the best handset of any kind on the market. Samsung is really good at making processors so the 1GHZ in this phone could pack in a few surprises as well. I can't wait to see this device stateside, in the mean time checkout the touch screen demo performed by Frandroid.
[youtube]http://www.youtube.com/watch?v=hVlsRCMltDg&feature=player_embedded[/youtube]