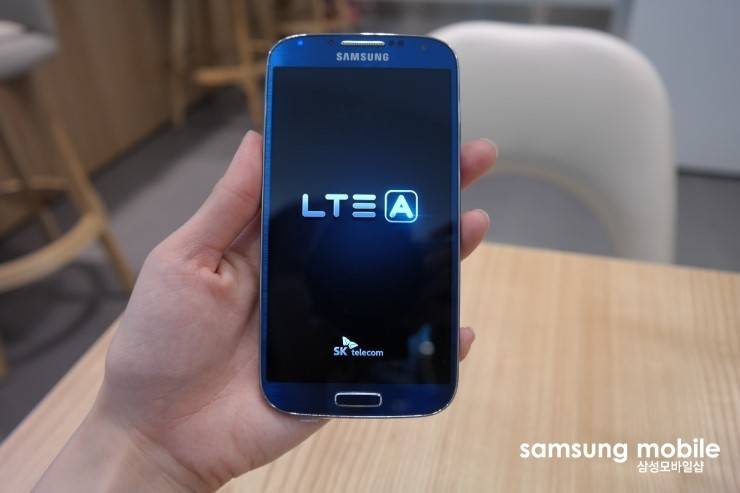 Samsung is showing off their latest smartphone model to join the Galaxy family, and that is the Galaxy S 4 LTE-Advanced for Korea. We've heard plenty about this phone and the next-gen LTE inside, and today they are giving us their very own hands-on and unboxing with the familiar handset. Check out the pics and additional details provided.
The Galaxy S 4 advanced is nearly identical to the current flagship device available worldwide, only the processor and silicon under the hood has a few very important changes. For one, the device is powered with a 2.3 GHz quad-core Qualcomm Snapdragon 800 processor, not the 600 like we have in the US, or the Exynos in other regions.
Then we still have the same 2GB of RAM, 16GB of storage, 5-inch 1080p display and that 13 megapixel camera under the hood. It's the same phone we know and love, only faster in every way possible. Both with the hardware speeds of that quad-core, and with the next-gen 4G LTE-Advanced operations it will allow.
The Snapdragon 800 incorporates Qualcomm's new RF360 LTE solution that will enable global LTE all in one device, one that should potentially work with all LTE bands, all in one device. So hopefully this is the next stage of Samsung's flagship devices where the same phone will work globally. As well as with T-Mobile, AT&T, and even Verizon 4G LTE.
This device won't be headed anywhere outside of Korea sadly, as they have one of the only up and operational LTE-A networks. Verizon is hard at work preparing the same, and surely other carriers are close behind in this next stage in the modern 4G LTE era. The images and video are provided by what we're being told is Samsung's social blog in Korea, and we'll be learning more details soon.
VIA: AndroidBeat SOURCE: Naver