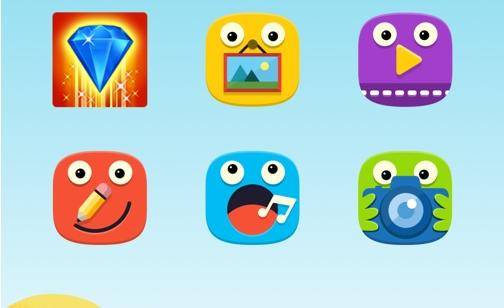 Galaxy S 4 owners, particularly of the International or I9505 variant, should now be getting a rather large update. This isn't Android 4.4, which arrived around last month at the latest, but a firmware update that brings in the Galaxy S5's Kids Mode and KNOX 2.0 features.
Kids Mode is a new feature in Samsung's flagships that takes out the worry of handing over the Galaxy S5 to a child, at least in terms of software features and content. It is practically a built-in parental control system that allows parents to limit the things that children can do with the device, monitor and control the amount of time they use the smartphone, and present kids with a fun and easy to use interface. You can read up on our tour of its features here.
On the other hand, KNOX is targeted for the grownups. It is the security framework that Samsung is trying to sell to enterprise customers to make its devices a more viable option for the workplace, particularly in BYOD (Bring Your Own Device) scenarios. It is also Samsung's attempt to wrest the enterprise throne from BlackBerry. KNOX is predicted to take an even more important role in the future when Samsung starts putting biometric security features, like fingerprint and iris scanners, in more of its devices.
For now, however, the update simply brings the Galaxy S 4 up to par with the current flagship, at least in terms of these two features. The update is quite heavy, coming at 130 MB and delivered OTA style or via Samsung Kies. Though not as potentially destructive as the Android 4.4 update, it would still be a good idea to perform a quick backup of the smartphone before attempting the upgrade.
VIA: SamMobile