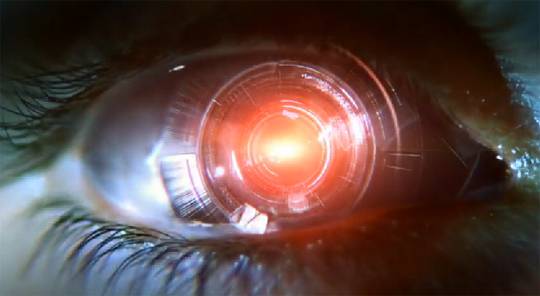 Samsung will be taking biometric security quite seriously, at least according to one of the company's top executives. Not only will it be trying to bring its fingerprint scanners to devices across the board, it will also be looking into applying iris scanning technology in the future and then tie them all up together with its KNOX security framework.
Apple may have started a trend with its fingerprint scanner on the iPhone 5S, but Samsung wants to take it where Apple may not even want to tread. It wants to include the technology even on devices outside of its high-end and expensive lines. Though it is hard to imagine budget smartphones with fingerprint scanners, Samsung could probably bring the technology to mid-tier smartphones and tablet.s. At least for a few models.
But why stop at fingers? Samsung definitely isn't. During the Galaxy S5 rumor craze, the Korean company was already said to be looking into iris scanning as another means of biometrics-based security. And now Samsung is indeed confirming its interest in that field. Different from the more complicated, and more expensive, retina scanning process, iris scanning looks to people's iris, which are as unique as fingerprints, for identification. Samsung hasn't shared a timetable yet, but its likely that fingerprint scanning will arrive sooner on more devices than an iris-based one.
Samsung's obsession with biometrics makes more sense when viewed in light of KNOX, the company's security framework targeted at business, enterprise, and government scenarios. Samsung's fingerprint scanning implementation on the Galaxy S5 is already a tad more useful than Apple's, being used not just to unlock the device but also to authenticate and authorize PayPal transactions. When, not if, Samsung manages to tie its biometric technologies to KNOX, it will be able to entice enterprise and government customers with an even more robust offering of services and devices. If it manages to pull that off, it will be able to secure a foothold in a market segment that is looking for a savior ever since BlackBerry's fall from grace.
VIA: SlashGear