As far as mobile cameras are concerned – that is, cameras on mobile devices like smartphones – DxOMark runs its standards by all of them and ranks them according to the quality of the images they produce. Recently, it was Apple's iPhone 8 Plus that took the throne from the Google Pixel. Now the iPhone 8 Plus is joined at the top by the Samsung Galaxy Note 8.
The Galaxy Note 8, Samsung's flagship phablet for the year, was given the score of 94 by DxOMark – the same score they gave the iPhone 8 Plus a few weeks back. This means that in terms of camera quality, DxOMark thinks that there is no smartphone better than the Galaxy Note 8 (and the iPhone 8 Plus).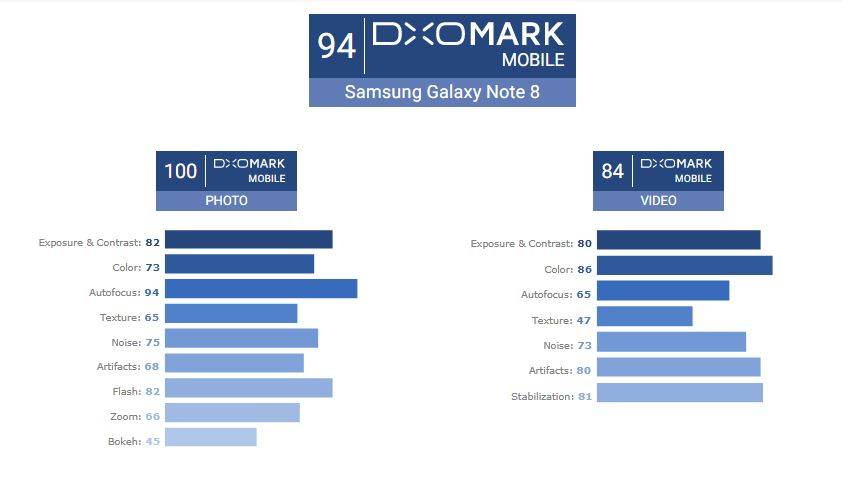 Remember that the Galaxy Note 8 is the first time we're seeing dual cameras from Samsung on their flagships – a primary 12MP sensor with f/1.7 lens combines with a telephoto 12MP sensor with f/2.4 lens. This combination will give you as close to accurate colors and contrasts, better than any phone out there.
The catch is, of course, you will have to spend a pretty penny with the Galaxy Note 8 and the iPhone 8 Plus. But that's the price that has to be paid, it seems, to get great camera performance from a smartphone these days.
SOURCE: DxOMark