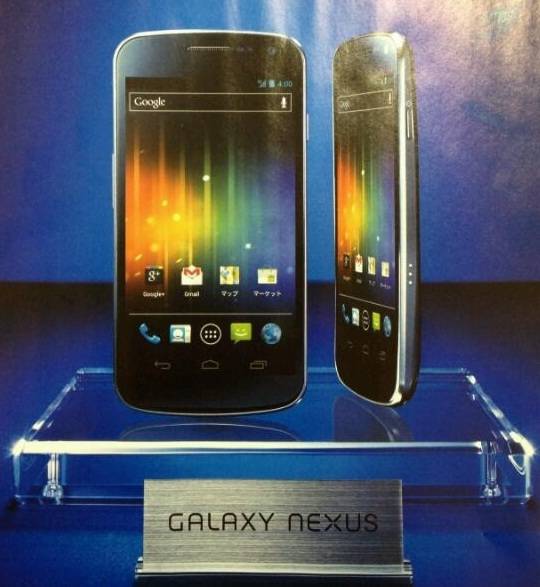 I know we only have a few more hours until we know all the dirty details on the Samsung Galaxy Nexus, but now we have what could confirm the releases dates for the hero phone, not to mention the DROID RAZR, HTC Rezound and more. We saw a leaked map from Verizon last week showing a $299 price but now we have another document showing all of these phones are headed to shelves come November 10th.
While the leaked document shows these dates as "tentative" and even lists the RAZR as the DROID HD it's possible that this is quite old, but we can't be certain. If all these devices do end up launching on the same date, November 10th, Verizon will be plenty busy and will need all their worker bee's and LTE lightning bolts working in sync that is for sure.
The DROID RAZR was announced today and we received some hands-on time with it, just like we will the Galaxy Nexus tonight (so stay tuned) and during the event we didn't receive any confirmation on a launch date. Motorola said pre-orders will start October 27th for $299 and it will be available early November. That lines right up with the above leaked roadmap — not to mention most of Verizon launch dates have always landed on a Thursday, making this seem even more accurate.
Take note they mention something called SMS Sync for tablets — could this be an application that will forward and "sync" incoming messages to our Honeycomb and Ice Cream Sandwich tablets? Because that would be awesome. We also spot a 3G/4G prepaid tablet option and Verizon might be prepping some pre-paid SIM card options for tablet users, something I'd totally take part in for those vacations or trips when I'd like 4G on my tablet instead of just Wi-Fi at home. We should be hearing more soon and will update once we know more on those last two.
In case you missed them, here are our two hands-on videos with the Galaxy Nexus and Ice Cream Sandwich
[vms 55018e2a459517fdb40e]
[vms 4b1be110b7bf70c8362d]
[via Droid-Life]