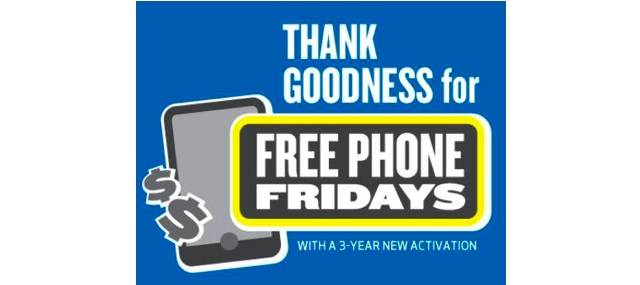 Tomorrow at Best Buy Canada you'll have the opportunity to participate in Best Buy's "Free Phone Fridays," a promotion where you'll be able to grab any of the phones listed on a particular Friday's list.* *With a three year contract, of course. Is it worth three years of being tied to one single phone? How about if you also participate in their Buy Back program? There might be a glitch in this plan…
Earlier today we mentioned a "Future Proof" Buy Back program that Best Buy was offering to customers, one that allowed you to exchange your Best Buy bought merchandise for brand new merchandise (aka grabbing an Atrix 4G after you've turned in your crappy old Atrix.) So what if you grab one of the free phones from tomorrows "Free Phone Fridays?" Couldn't you just turn it in for money and get a much better phone, or since you get Best Buy gift cards, something different entirely? Not so much. The break in this plan is the fact that this exchange program works off of the amount you spent on the device when you first purchased it. If you were to turn in your Free Friday phone, you'd get nothing.
But what if you like keeping phones for long periods of time? What if you love the Galaxy S line of phones from Samsung? Well then you're in luck, because this Free Friday features the Galaxy S Fascinate with Telus, the Galaxy S Captivate on Rogers, and the Galaxy S Vibrant with Bell.
Last time we spoke about this program in the USA, it was back in October of 2010. Should Best Buy have this promotion more often?
[Via Best Buy Facebook]