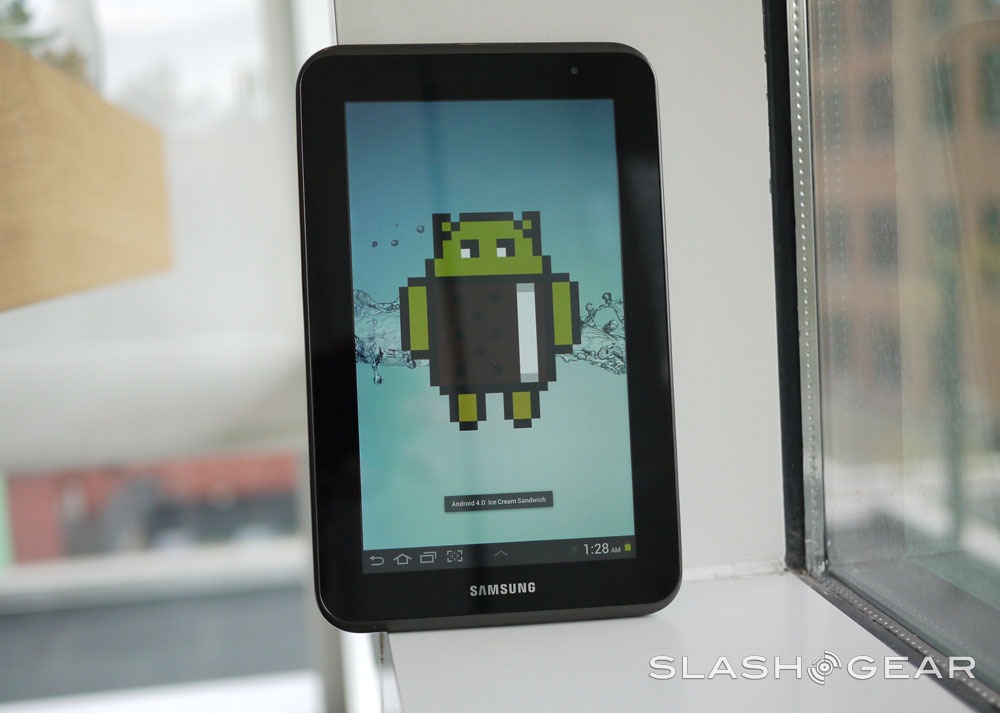 Samsung is at it again today with another one of their awesome comparison graphs. This time around they aren't comparing the Note 10.1 to the new iPad, instead they are showing why their new and impressive Galaxy Tab 2 (7″) is the best budget tablet around – coming in at $249. Below you can see our full review of the tablet, and their detailed graph showing why you should choose it over the competition.
As a quick reminder before the graph breaks it all down. The Samsung Galaxy Tab 2 7-inch comes with a 1026 x 600 resolution display, a powerful 1.0 GHz TI OMAP 4 dual-core processor, 1GB of RAM, front and rear cameras, as well as the latest Android 4.0.3 Ice Cream Sandwich – not Gingerbread like some other budget tablets with flames n such.
Below is a graph showing that not only is the Tab 2 thinner and lighter, but it has full access to the Google Play Store, additional storage options, an IR transmitter, and cameras all for a few dollars more than the Kindle Fire or the Barnes & Noble NOOK tablet. Check out the details below:
If you've been looking for an awesome ereader/tablet that is portable, powerful, and stays inside of your budget the Samsung Galaxy Tab 2 7-inch for only $249 is a force to be reckoned with. Either that or wait for the "rumored" Google tablet that should also be 7-inches, but we have nothing but rumors at this point while Samsung's tab is available today. Do you think Samsung has a valid argument here?
[device id=2382]