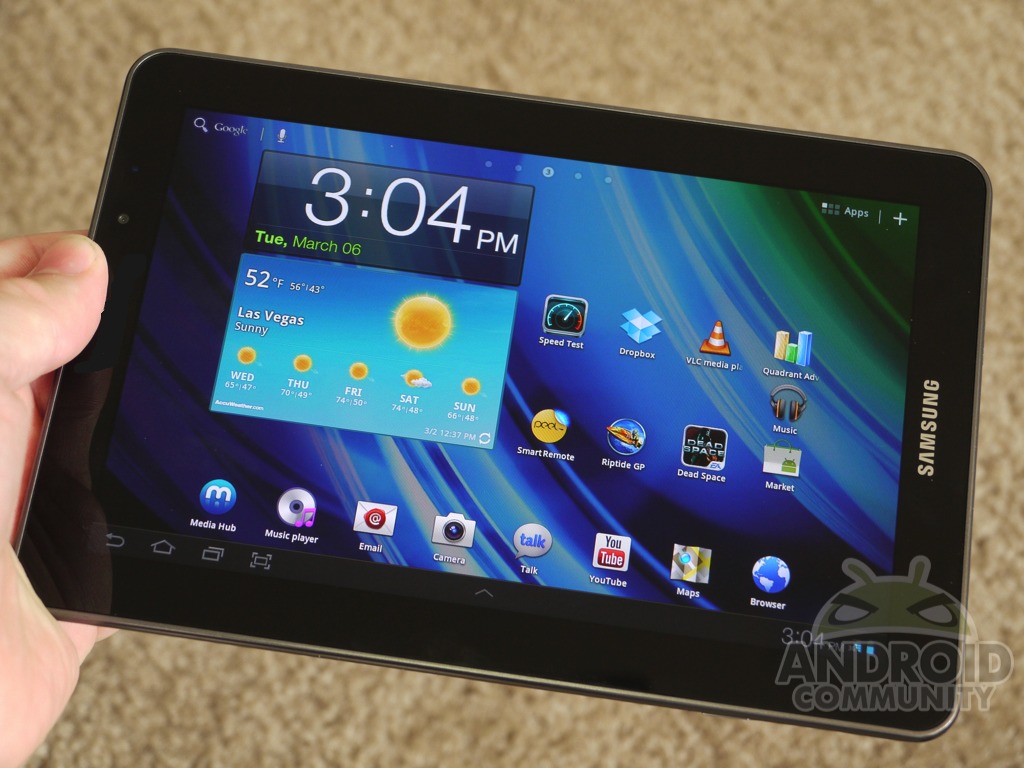 I don't know about you guys but I was starting to think Samsung had fulfilled their tablet plans with a release of almost every size you can think of, but apparently not. We've just received some tips regarding two upcoming Android tablets codenamed "Espresso" with a 10-inch model coming in June and the 7-inch Espresso variation to follow.
The image above is of Samsung's current 7.7″ model available now, but if the odd screenshots of data below are accurate it looks like they'll have another 7 and 10″ model coming this summer. Hopefully these will be coming with some sort of quad-core Exynos processor unlike the recently released Galaxy Tab 2's with 1.0 GHz dual-cores. We don't have much regarding details other than the few leaked images provided.
Obviously we clearly see the Samsung Galaxy S III in the slide – showing that its release date is still up in the air, but that could just be a precautionary measure from Samsung as they've been plenty secretive about their next-gen phone. The only info that seems to be confirmed is that they have two tablets codenamed "Espresso" in the pipes, and they'll be running Android 4.0 Ice Cream Sandwich. Hopefully once the Galaxy Note 10.1 ships we'll hear more information on these mystery tablets.
Will these be more mainstream priced tablets, or Samsung's new flagship high-end Galaxy Tabs?
[via Unwired View]