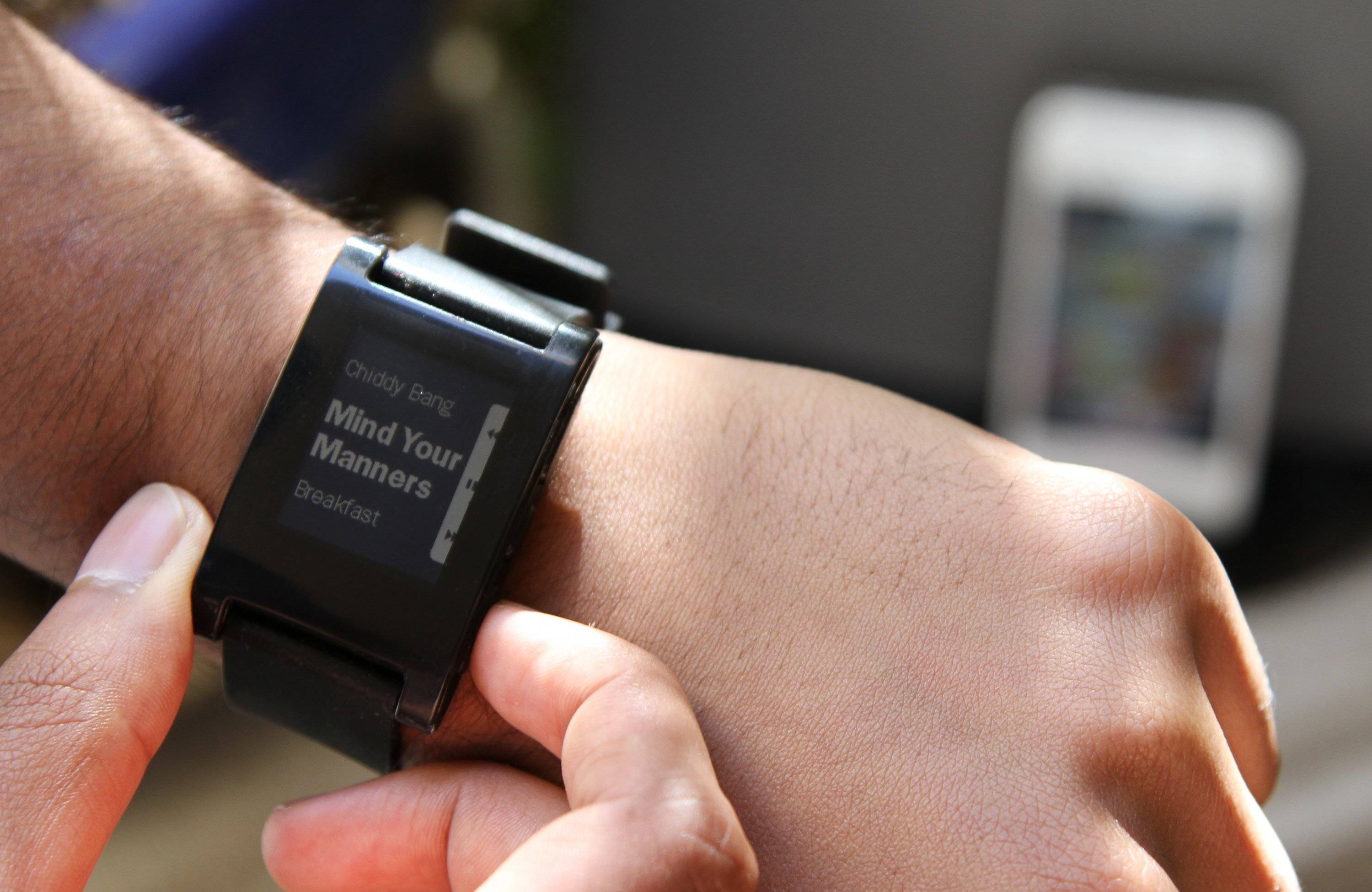 If you've been keeping an eye on Kickstarter news for the last few weeks, you've no doubt heard about the Pebble, the e-paper Bluetooth watch that's broken the crowdsourcing record with an incredible $7.9 million raised. The designers have said from the beginning that they intend to allow app development for the watch, which is capable of pairing with Android and iOS devices. The first confirmed developer to take up the challenge is FitnessKepper, whose RunKeeper app has been downloaded millions of times on Android alone.
RunKeeper is exactly what it sounds like: a companion app for runners and joggers. Like many of its competitors, it uses a phone's GPS sensor to calculate distance, time and speed, in addition to giving educated guesses on heart rate and caloric burn.  The app can also map runs, and sends audio cues through a pair of headphones to give directions or instructions. FitnessKeeper is keeping mum on what sort of integration their Pebble app will have, but speed, distance, pace and other remote displays (so you don't have to pull your phone out of your pocket or strap) seem like obvious additions.
Pebble is working with a handful of chosen developers to bring highlighted apps to market for the watch's release. There will be an SDK and some sort of app store for the watch itself, but it'll be several months before the company is ready to let anybody have a go at the software. Unfortunately, the developer donator packages on Kickstarter are already sold out. Android Community has a Pebble with our name on it, so we'll have plenty of hands-on impressions when the watch launches in the fall.
[via Mashable]