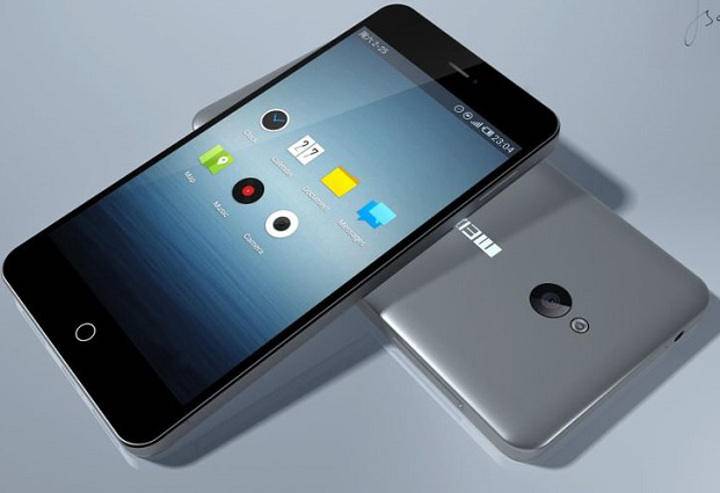 Just nary a week has passed since Meizu took on all comers (well, specifically the Xiaomi Mi4) with the announcement of the new MX4, and now we're hearing rumors of a new, more robust version? The rumored Meizu MX4 Pro is purportedly coming out with 4GB RAM and a better processor. But the leak has some problems with the designated processor combo that it supposedly put out.
The new smartphone is supposedly coming out with a whopping 4GBs of RAM, but that will only be beneficial to a processor that can fully use all of that wonderful random access memory. To be sure, a 64-bit processor would be called for, but the leak shows an A17/A15 big.LITTLE octacore configuration. That is a 32-bit processor, which would be held back by being able to use only 3GBs of RAM at any point in time.
There is a device out there – the Tronsmart Orion R28 set-top box – with this configuration and they leveraged the 4GB RAM by allowing the processor to support "Large Physical Address Extension", a technology that allows access to more physical memory. Industry hacks speculate that there might have been a typo – and that the processor could be an Exynos 5430 octacore chip with A15/A7 big.LITTLE configuration, an ARM V7A processor that would be able to use the 4GB RAM.
That aside, the MX4 Pro will supposedly come out with 5.4-inch 2560×1536 display – way better than the current MX4's 5.36-inch 1920×1152 display. We're pretty sure that more details would come out as the launch nears. Also, if you don't fancy shipping out from China, move along now, nothing to see here.
VIA: Talk Android