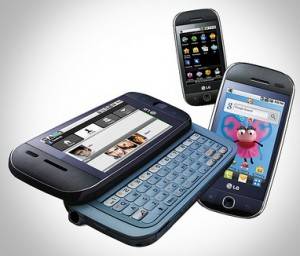 You probably remember that LG has recently jumped into the Android bandwagon. Their first smartphone running on Google's free mobile OS; the LG GW620 or Eve, which is supposed to make social networking even friendlier than anything else out there is already in Canada.
LG has a second handset running Android, it is called LG GW880 Amundsen. But this LG Android-base phone is only available to China Mobile subscribers for the moment. So what do we get here in the US from LG that has Android? Well, nothing officially so far, but there's hope.
According to TelecomsKorea, there was a research note by Prudential that talks about LG Electronics seeking an opportunity with T-Mobile USA in North America to sell LG Android smartphones. But for now, neither LG or T-Mobile are talking on this rumor, but is good to hear that there could be more Android phones coming to the US.