Photography and imaging manufacturers Ricoh has recently announced the THETA V Android-powered 360-degree camera. They have been committed to their THETA line of cameras since 2013, launching the first 360-degree camera at that time and giving consumers a glimpse of 360-degree photography. This year at CES 2018, Ricoh is announcing a new plug-in partner program for the Ricoh THETA V.
Since the Ricoh THETA V is an Android-powered 360-degree camera, it makes it pretty easy to open up the device for developers to create their own plug-ins and features. Rivoh is doing just that, announcing it via the big CES 2018 tradeshow in Las Vegas, and inviting developers to create their plug-ins that will add value to how people can use the THETA V.
The THETA V is a high-end 360-degree camera that boasts of 4K video capability and high-resolution 360-degree still images. Ricoh is making available the device's application program interface (API) and software development kit (SDK) so that developers can be guided in their development of new plug-ins for the device.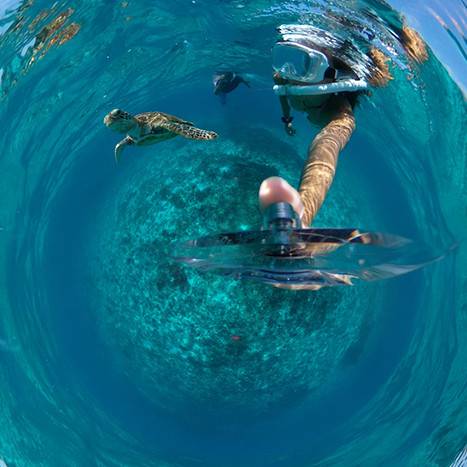 Users can actually test out one new plug-in for the THETA V if they visit the Ricoh area at CES 2018 – it's called the "Remote Playback" plug-in, which allows you to mirror the THETA V's images and video in storage wirelessly to a bigger screen.