By now, 360-degree cameras are a dime a dozen, even and especially in the consumer market. Almost like smartphones, each will have to compete in their own unique way, from price to performance to features. That analogy seems to be especially appropriate for Ricoh's latest stab at that market, the Theta V. That's because, despite looking nearly identical to its predecessor, the Theta V is almost an Android smartphone in hardware and software. Minus the display and the cellular hardware, of course.
The Theta V is perhaps the first 360-degree camera to be powered by a Qualcomm Snapdragon 625. That is definitely odd for such a camera. Perhaps even odder is that it is actually running a customized, and totally invisible version of Android. That gives the Theta V a unique edge that we'll get to in a bit. But first, the hardware.
The Theta V is a significant upgrade from the Theta S, boasting of 4K support instead of just 2K. Each of the two cameras has a 12 megapixel sensor, with an f/2.0 aperture, and the ability to record 4K 30 fps video. The camera offers enough room, 19 GB to be exact, to store 360-degree still images and videos. The Theta V also supports 4-channel spatial audio mics, which you can augment using an all new and all optional TA-1 3D microphone that plugs into the 3.5 mm audio hole at the bottom, which, coincidentally, replaces the old HDMI port.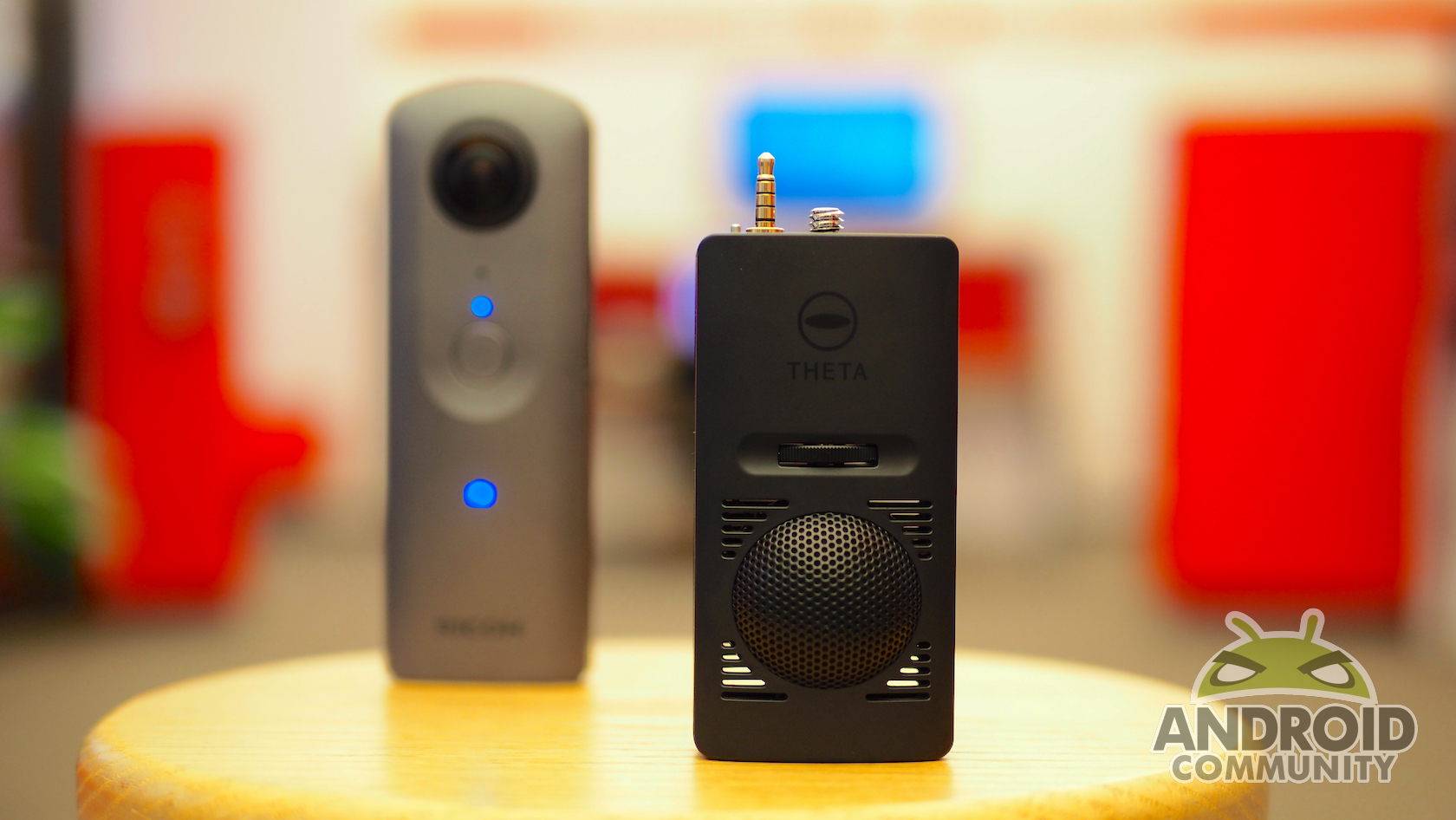 With more pixels, you'll probably worry about slower transfer speeds between camera and paired mobile or computer. Not to worry, because Ricoh promises 2.5 times faster speeds, despite having more data to transfer. That said, it still isn't as fast as it can go. It is hampered by the fact that it only stitches up 360-degree video while the data is being transferred, adding to the delay. Ricoh promises a future firmware update that will not only stitch but also autocorrect videos right on the camera before it gets transferred.
This is where we pick up the new software feature again. Its use of Android isn't just some random geek fan service. It allows Ricoh, and perhaps future third-party developers, to create plugins to extend the camera's features. Ricoh itself paved the way for that with wireless display capabilities. With a Miracast-compatible TV or receiver, like an Amazon Fire TV Stick or Microsoft Display Adapter, you can easily show your photos and videos on a large screen, browsing the content directly on the camera, without having to use a smartphone or PC as a proxy. Amusingly, you navigate through the Theta V's interface by waving the camera around like a Wii-mote.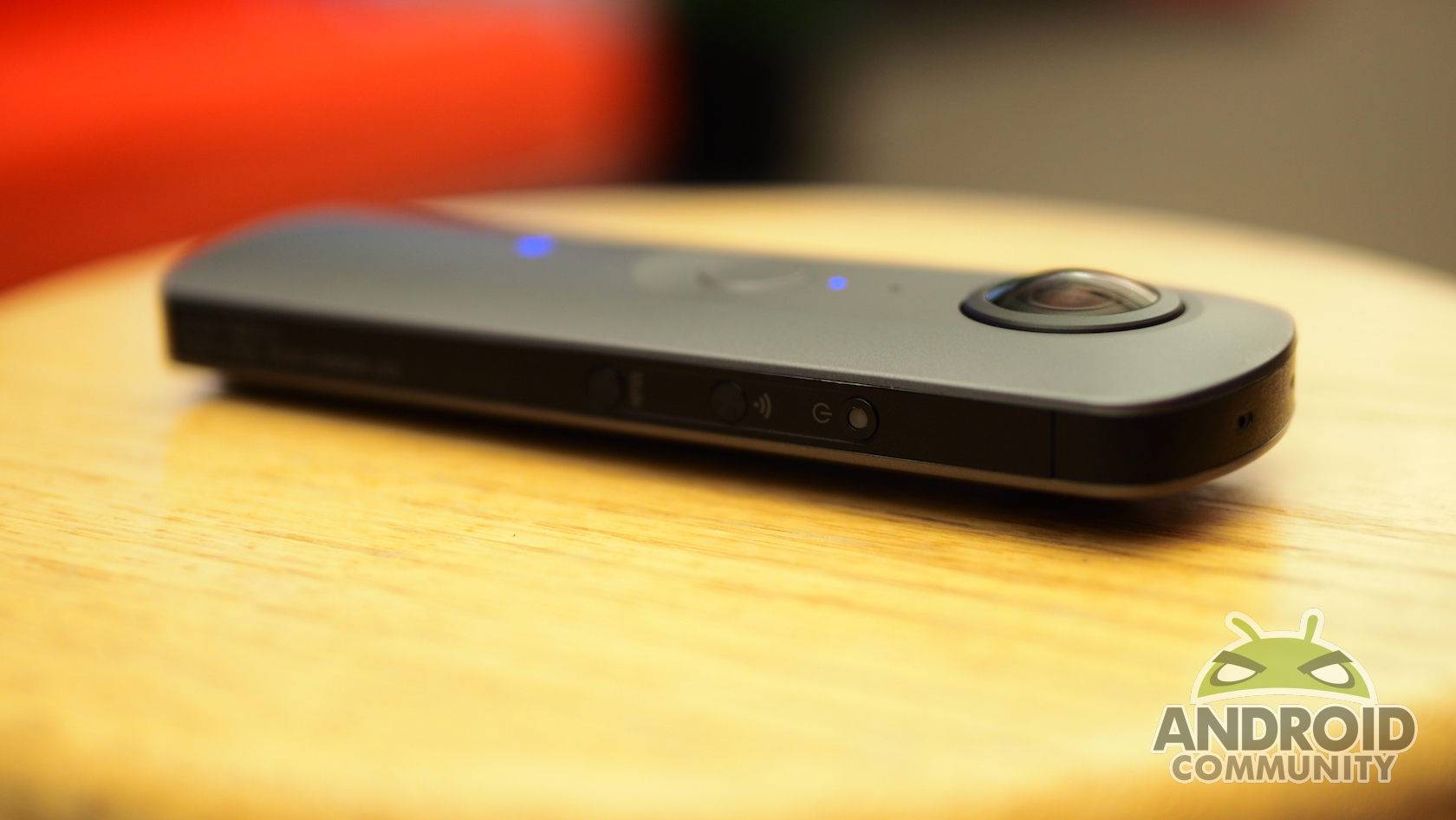 While the Theta V is definitely a step up in features, it is also a step up in price. And while the camera does have some new capabilities, Ricoh has yet to provide some pretty basic ones, like uploading certain types of 360-degree photos and videos to YouTube or Facebook or live streaming without having to connect to a PC with a USB cable. So the question remains whether it is an upgrade that all but the staunches 360-degree video fans will want to sink their teeth and money into.
The Ricoh Theta V goes on sale 31st August for $429.95. The 3D Microphone TA-1 will also be available on that date at $269.99. An Underwater Case TW-1 will launch later in October for $199.95.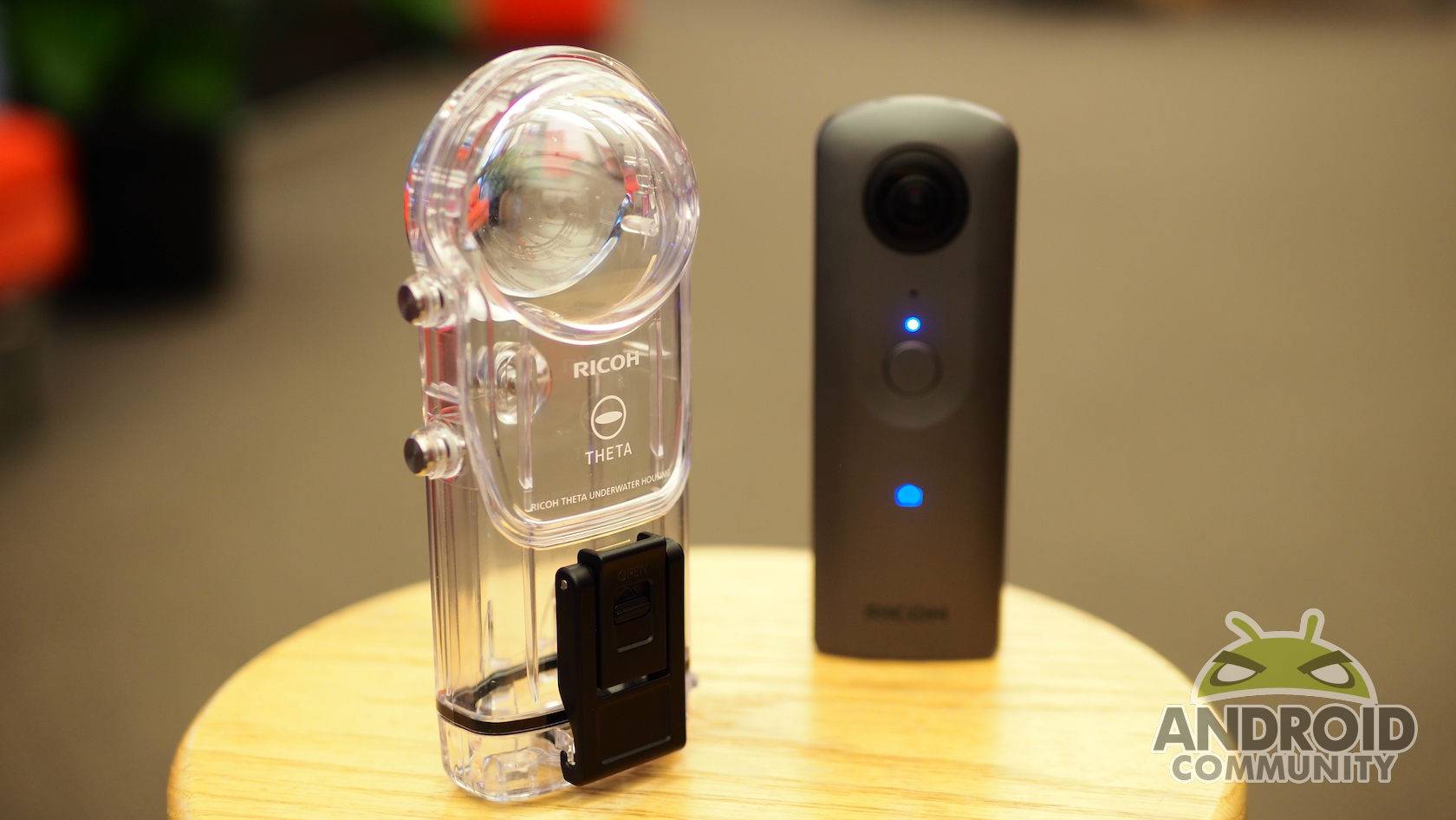 [Updated to clarify the Theta V runs a Snapdragon 625]