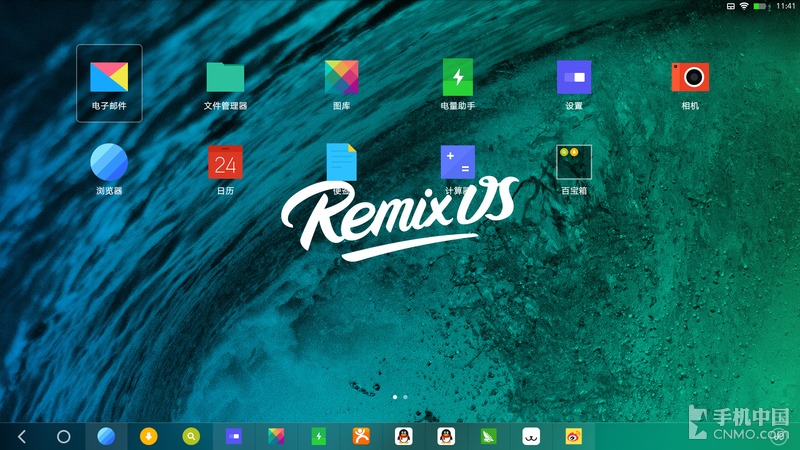 We talked about the Remix OS in conjunction with the campaign for the Remix Mini, which was asking for crowdfunding for a true Android PC-like experience. The Remix Mini hardware was really nothing to write home about, but it was the Remix OS that was the star of the show – giving people a true multi-window, multi-tasking environment that stock Android is not able to give. And the good news now? Remix OS is now available for the Nexus 9 and the Nexus 10 tablets.
Remix OS is a re-imagined Android OS which attempts to combine the versatility of Android with Windows' affinity to big screens, and that mouse/keyboard compatibility. Android will give you over 1.5 million apps at your disposal, while Windows gives, well, Windows! The taskbar, multi-window usage, heck, even resizing your windows is possible. And the cherry on top – keyboard shortcuts! Remix OS has ported 15 of the most common keyboard shortcuts we use and enables them on Android.
If you want this on your Nexus 9 or Nexus 10, the fastest way is to use the Fastboot tool and ADB via a USB connection to your PC. You can also flash it via a custom recovery like TWRP, but you need to make sure that the Lollipop modem is already installed on the device to prevent errors. For more detailed instructions, check out the developer's own install instructions page. The last caveat, this ROM is still based on Remix OS 1.5, which in turn is based on Android 5.0.2 Lollipop.
If you want to see what's in store for Remix OS 2.0, watch the video below.
For the downloadables, you can follow the source links below. Most people say this ROM has changed their whole process of working on a tablet. Tell us if it does the same for you.