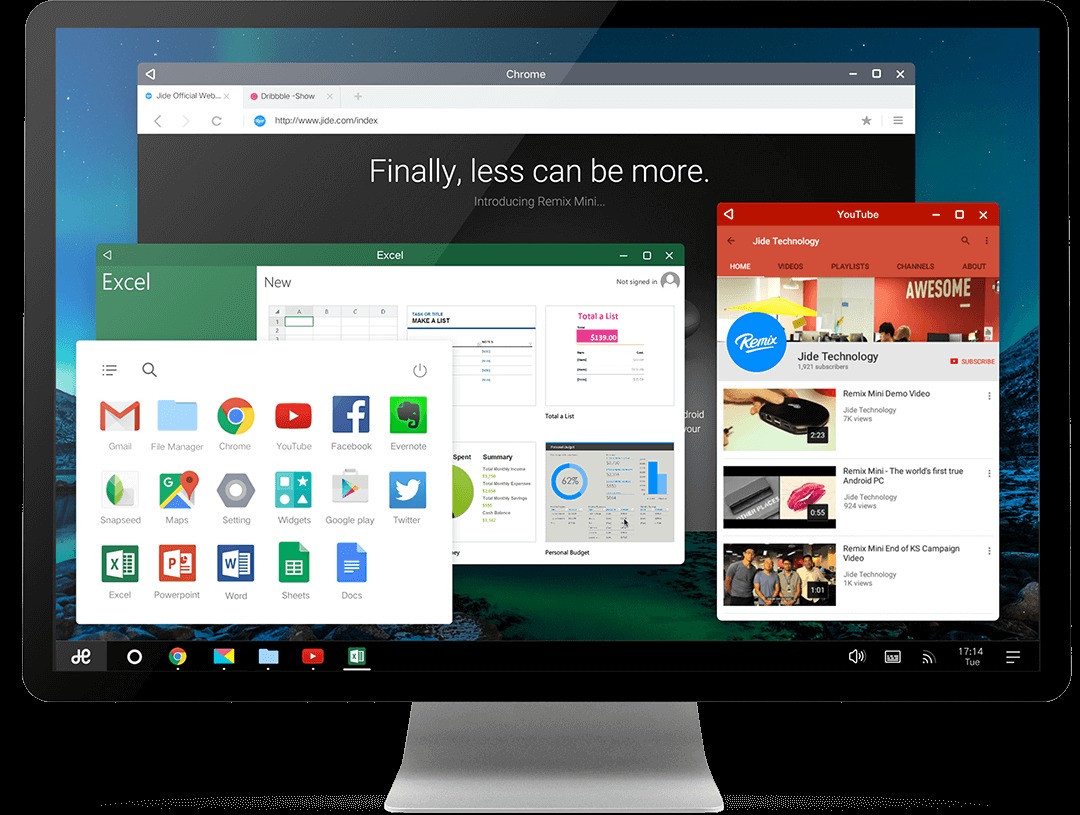 Early this year, Jide Technology continued on their commitment to bring a true multi-window, multi-tasking Android experience to all platforms, including a standard desktop PC, by launching the Remix OS for PC. Remix OS amazing in what it can do and is definitely a legit Android option, but it was only in February this year that Jide launched a version of Remix OS for 32-bit desktop PCs. Now they're bringing the Remix OS for PC up to Marshmallow.
For the longest time, we were continually amazed at the progress that Jide Technology was having with Remix OS. There was a true need for an Android version that could be loaded in a PC environment – complete with resizable windows, multi-window operation for apps, even keyboard shortcuts – and Remix OS delivered. But being founded in Android, it was still bound to the two-year-old Android Lollipop. That ends today.
Jide will be rolling out an update that will bring all Remix OS of PC installations up to Marshmallow. Users who have Remix OS for PC installations can download their update installers from Jide Technology's website. With Marshmallow in tow, the update brings improvements to multi-window operations, and a few tweaks in resizing windows when running apps.
As for Jide Technology's other Android devices, specifically their tablets and the Remix Mini Android PC, there is still no news if these devices will be bumped up to Marshmallow or if updates are even on the way.